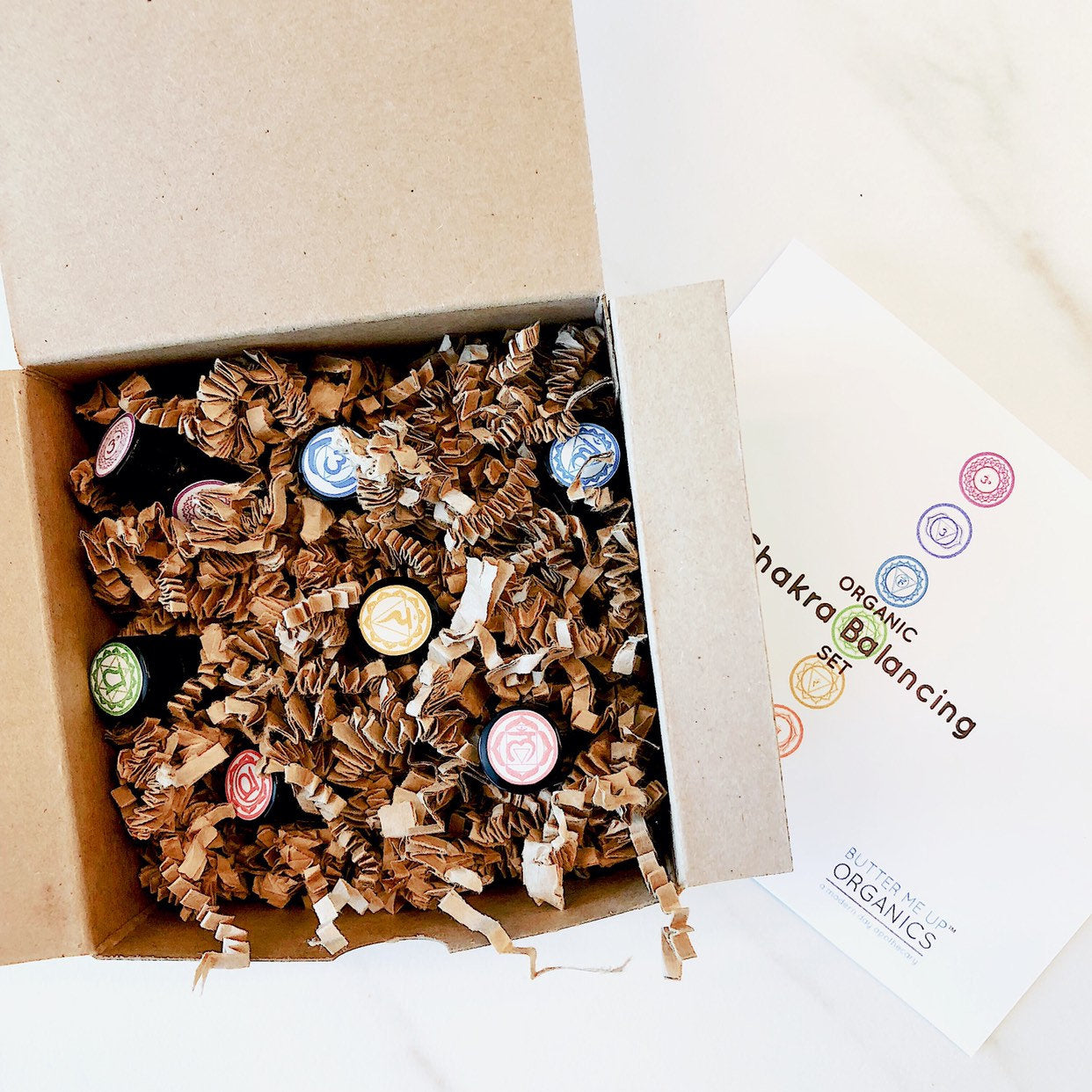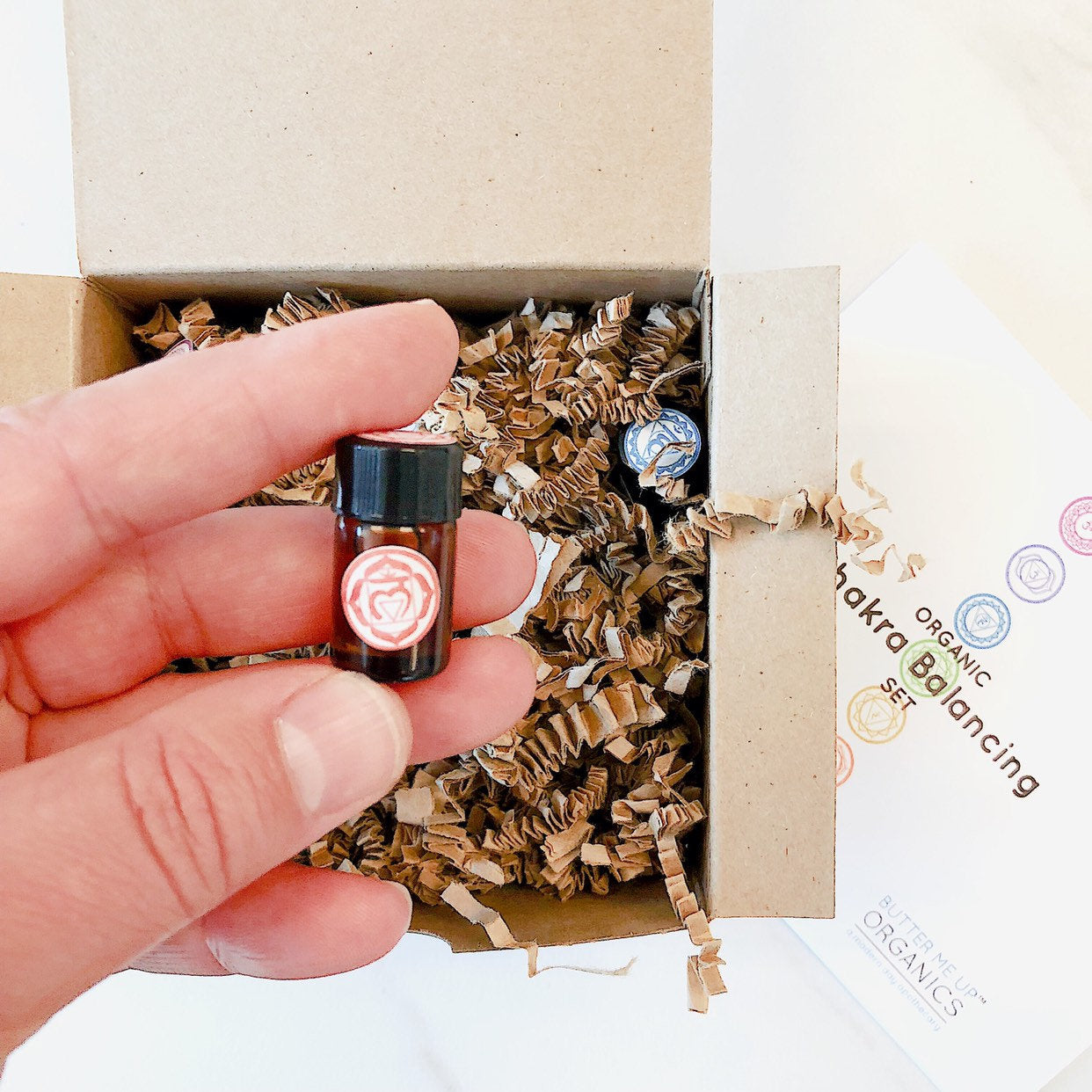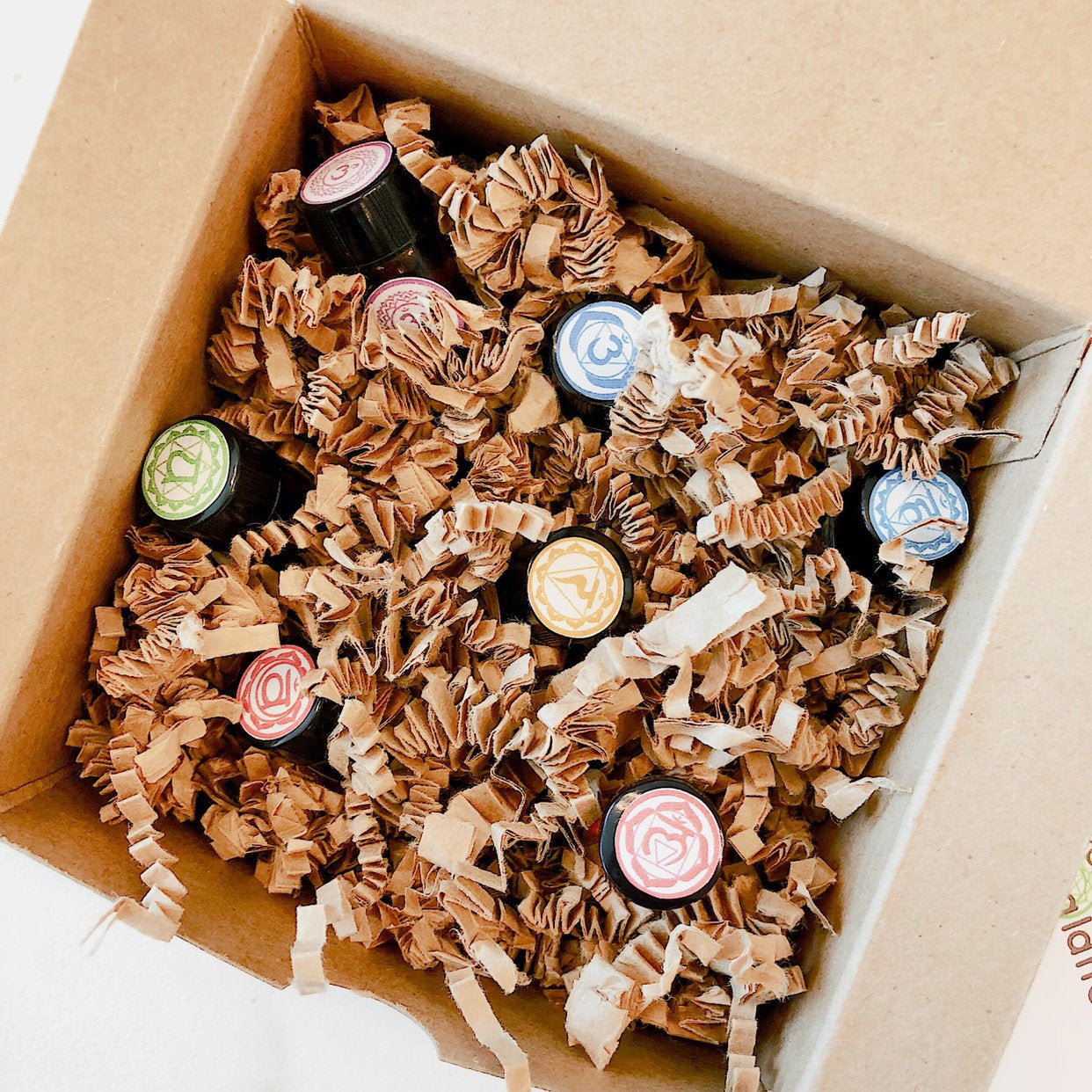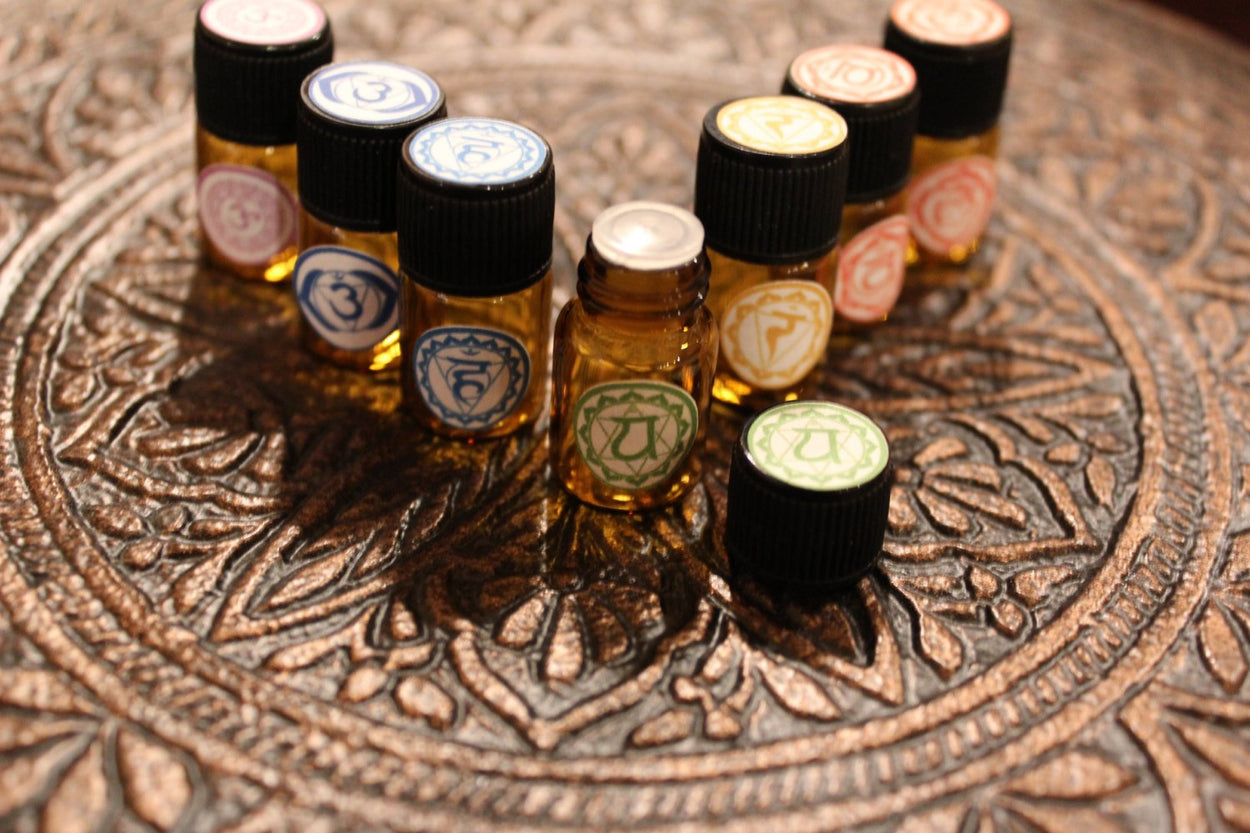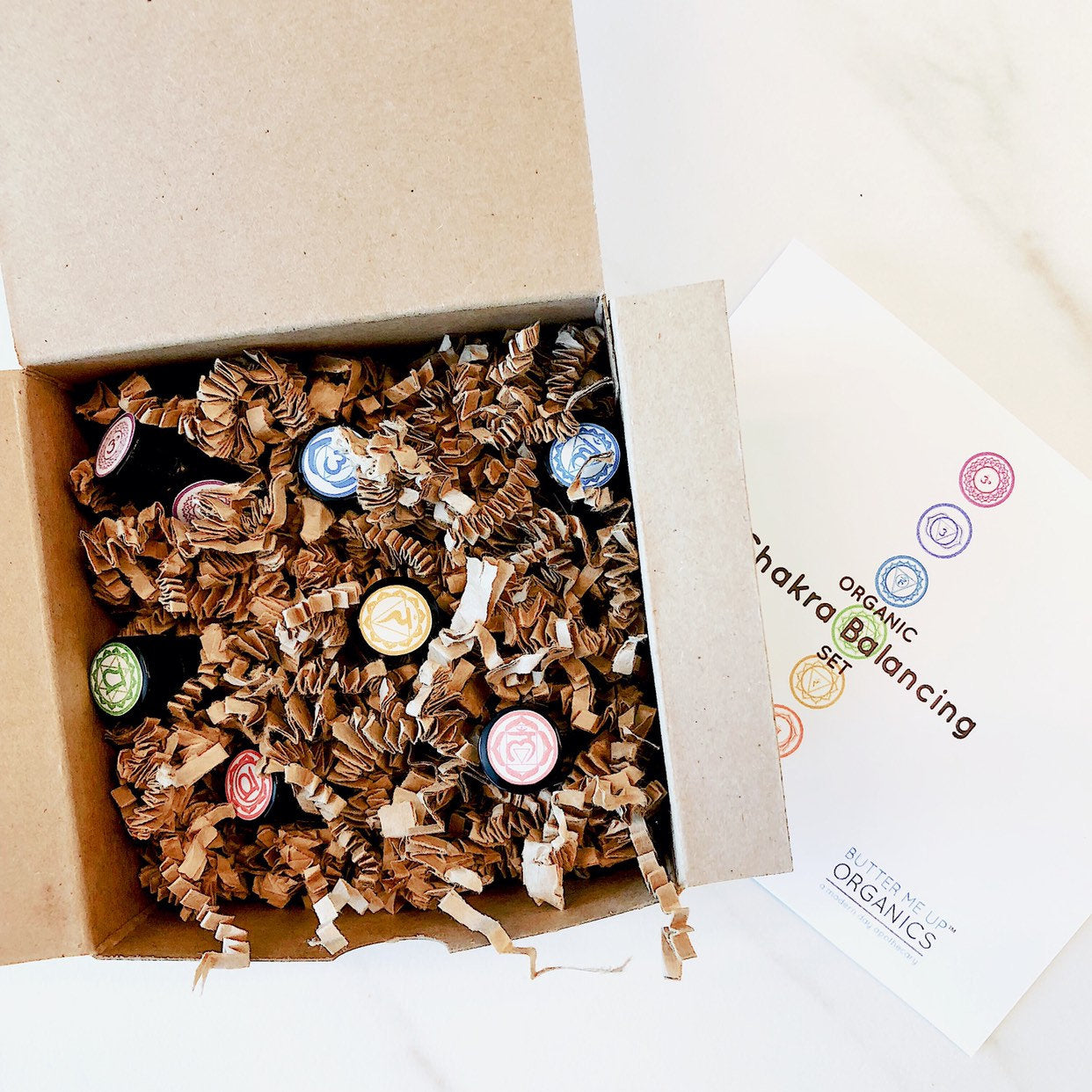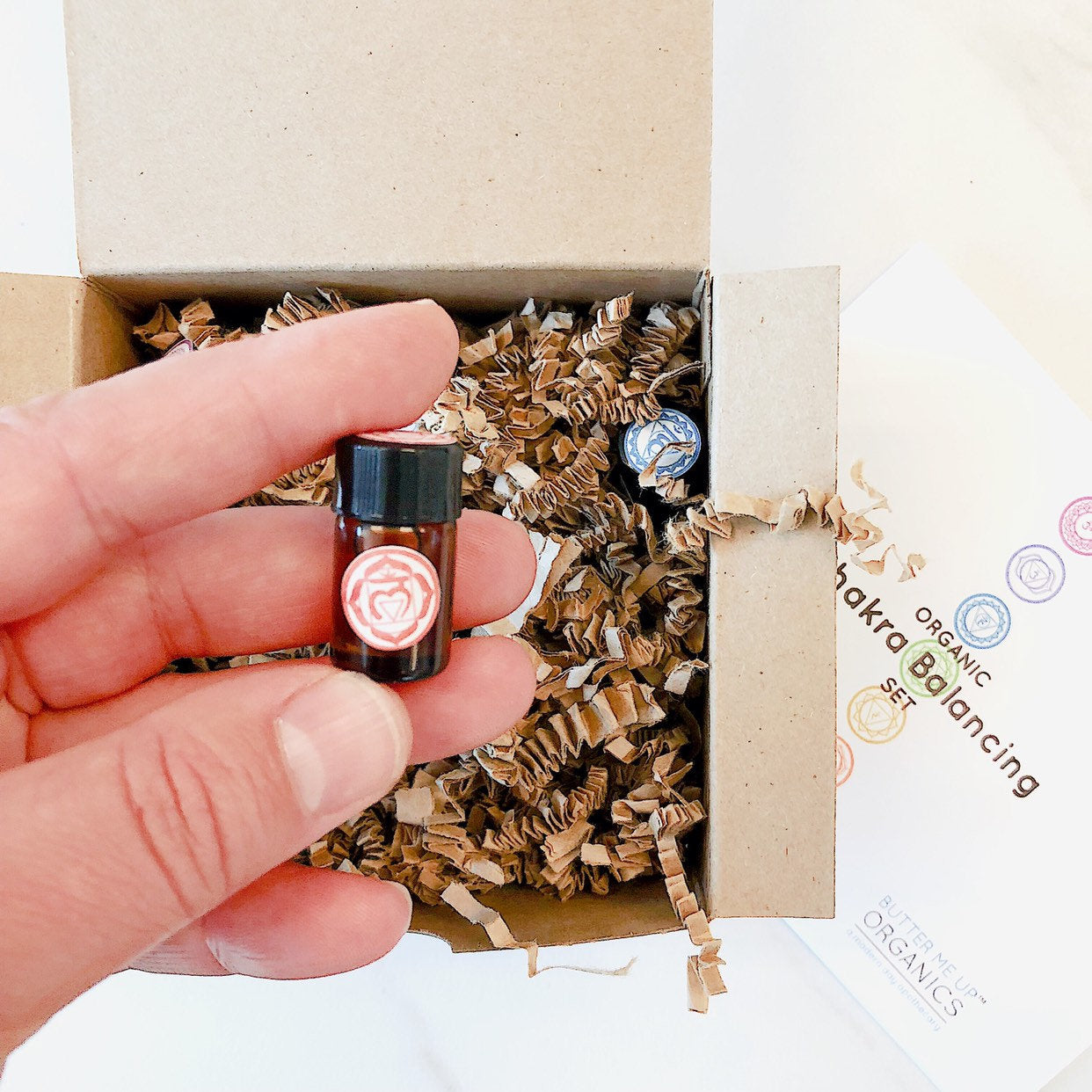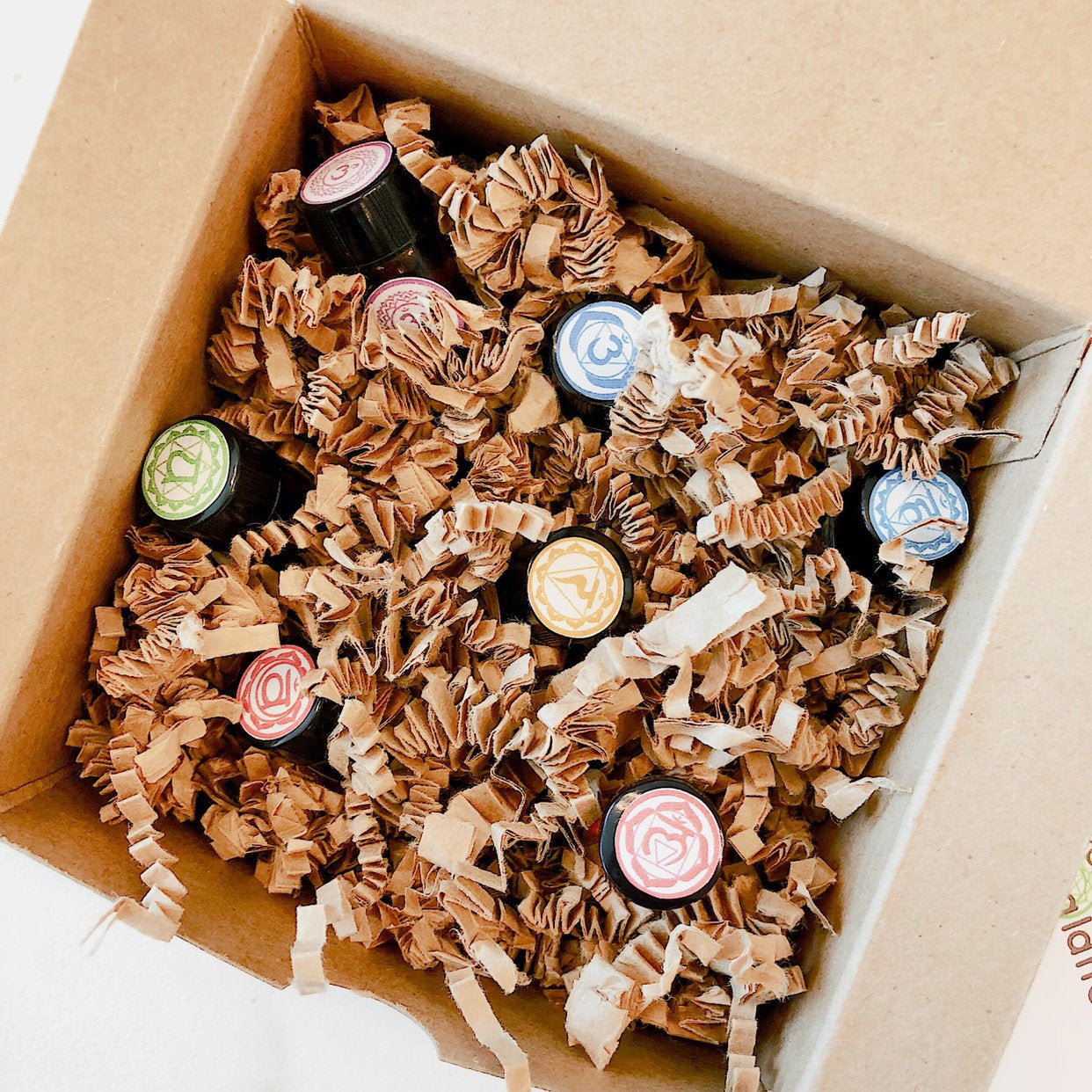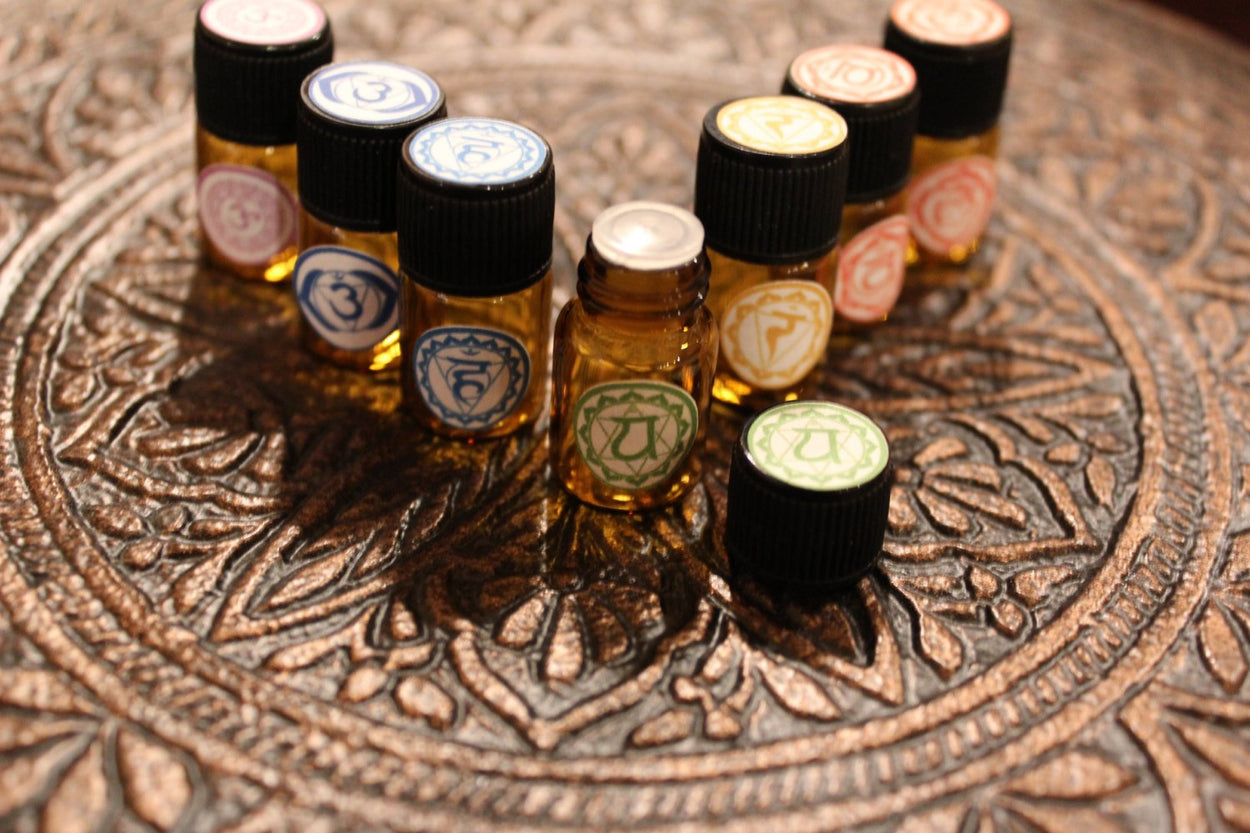 Butter Me Up Organics
Chakra Balancing Set / Organic Essential Oils/ Organic Chakra Set/ Root Chakra/ Base Chakra / Third Eye / Throat Chakra/ Chakras/ Crown
Chakras are energy points in our bodies and when there's an imbalance it can be subtle or very obvious. Some people constantly have difficulty with a particular chakra point and others find that certain ones need a tune-up at particular points in their life. Whatever your story is, these oils can help you to open these energy points singularly or as a set. Each one is crafted with organic essential oils specific to that energy point and labeled with the symbol for that point. These oils are great for meditation, deficiencies, and issues connected with those specific points.

For example, if someone is having a thyroid issue, they would focus on the throat oil, applying it to that point each day to put that chakra point back in alignment.

You can purchase these oils individually or as a set. The oils available are:

The Crown Chakra- Violet (at the very top of the head) Helping us become fully connected spiritually. Issues connected with this point are the inability to see our own beauty and spiritual connection problems.
Lavender*, Jojoba*

The Third Eye Chakra-Indigo (In between eyebrows) This point deals with seeing the bigger picture. Issues connected to this point are difficulty making decisions, intuition, and imagination.
Frankincense*, Myrrh*, Jojoba*

The Throat Chakra- Blue (Middle of the throat) This point deals with communication and self-expression.
Chamomile*, Spearmint*, Tea Tree, Jojoba*

The Heart Chakra-Green (Middle of the chest above the heart) This point deals with love, joy, and inner peace.
Eucalyptus Lemon*, Rosemary*, Jojoba*

The Solar Plexus- Yellow (Center of the upper abdomen) This point deals with self-worth, confidence, and self-esteem.
Lemon*, Rosemary*

The Sacral Chakra- Orange (Lower abdomen a few inches below the belly button) This point deals with the sense of abundance, well being and sexuality.
Bergamot*, Clary Sage*, Patchouli*, Jojoba*

The Root Chakra- Red (Base of spine/tailbone) This point deals with survival issues- money, food and financial independence.
Cedarwood, Sandalwood, Vetiver*, Jojoba*

*indicates certified organic

bottles are 1/4 dram size and come in a gift set box with a description card.
Shop Info: 

We believe that your skin is just as vital as any other organ in your body. Here at Butter Me Up Organics, we like to say, "Don't put anything on your body that you wouldn't put in it." So, on that note, all of our products are completely edible. They may not be so tasty, however, but everything we use is non- toxic premium ingredients. Can you say that about the products you're currently using? 

Other Info:

Organic

Completely cruelty-free

No sulfates, phthalates or parabens…ever

No synthetic dyes or fragrances

Completely all-natural and safe

Zero waste company

Packaging upcycled when possible

Everything is made with love <3

***This product has not been approved by the FDA though the individual ingredients have. This is not intended to replace the advice of a physician nor is it intended to treat, cure or prevent any disease.