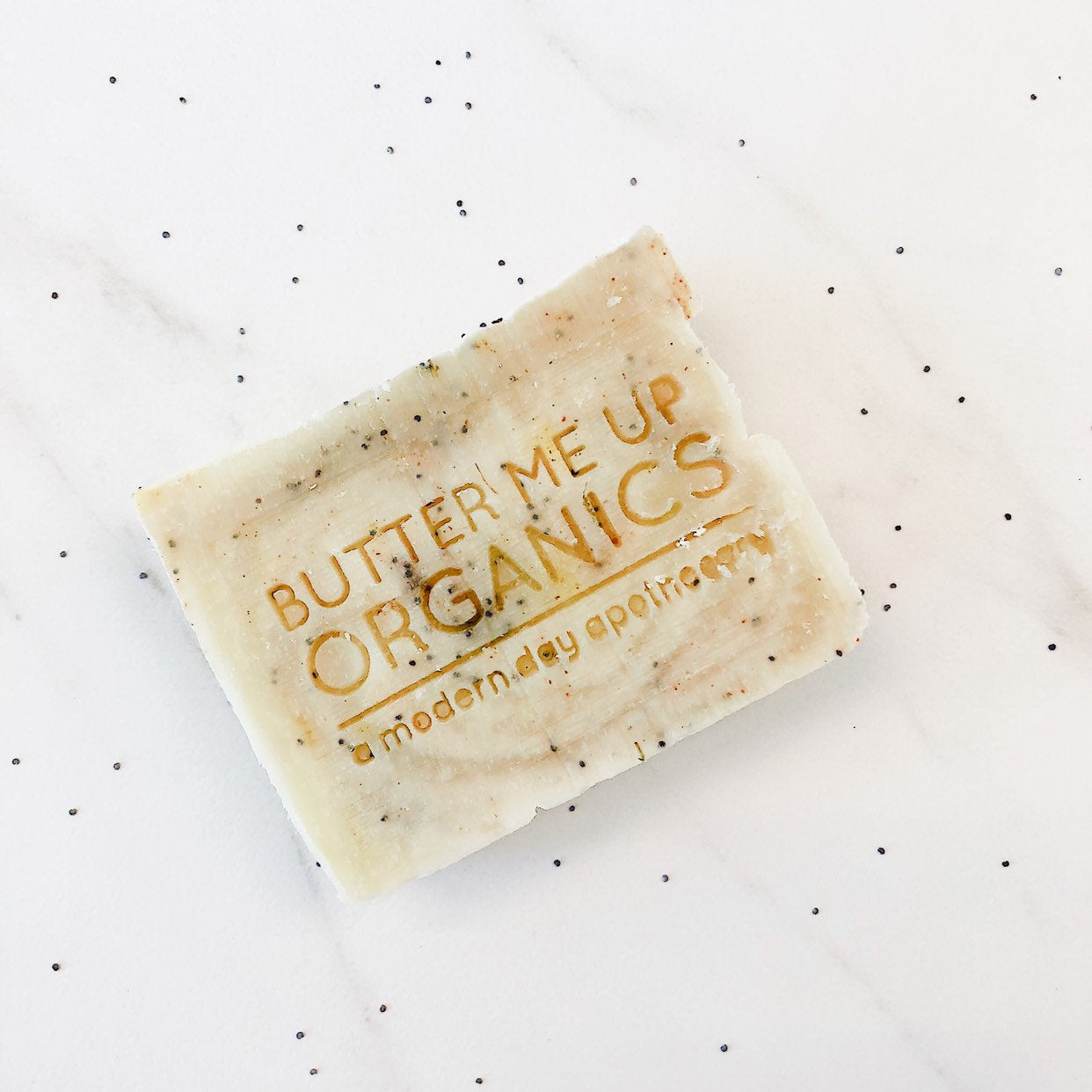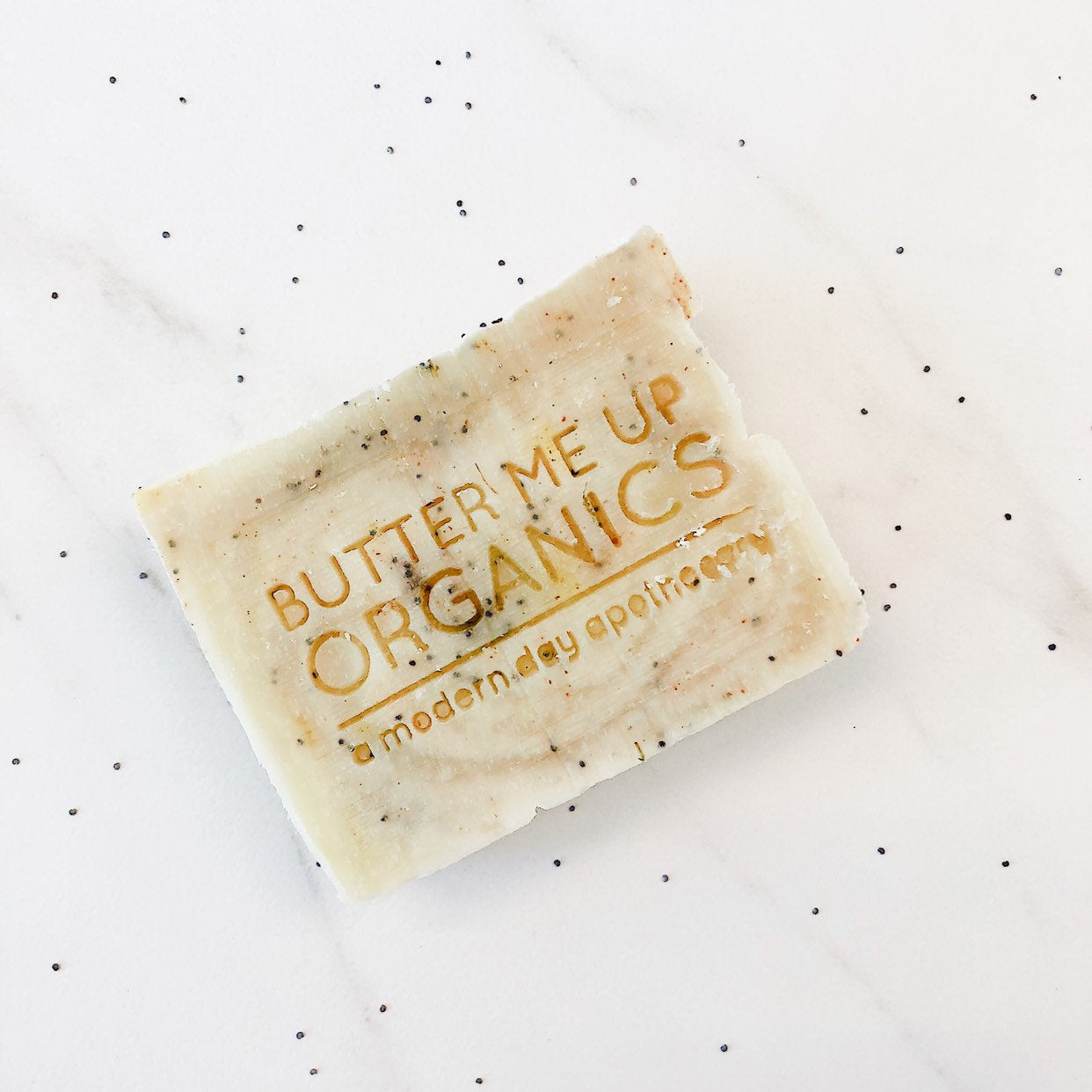 Butter Me Up Organics
Lemon Poppyseed / VEGAN soap / PALM FREE / Exfoliating Soap / Scrub Soap
This soap smells so good you'll want to eat it! Made with our most popular soap base that hydrates, soothes and makes your skin glow. We've added gently exfoliating poppyseeds and mustard seed powder that nourishes skin, fights infections, as well as soothing the aches and pains in muscles and joints. The lemon essential oil has been proven to burn fat, so hey, this bar might make you skinnier ;) This thoughtful combination not only smells amazing but it will leave you feeling happier too.


Ingredients: Saponified Olive Oil*, Coconut Oil*, Safflower Oil*, Shea Nut Oil*, Mustard Seed Powder*, Lemon Essential Oil*, Poppyseeds, Lemon Verbena Powder

*Indicates certified Organic

This posting is for one 4oz. bar. Weight may vary slightly from bar to bar as they are handcrafted in small batches and hand-cut, which makes each bar completely unique!

The herbs, oils clays and essential oils are the highest quality and specifically chosen for their health benefits to the body. Free of harsh detergents, dyes and synthetic fragrance these are the purest and most beneficial soaps you can buy. Our bars are hand cut so each bar is completely unique! We're confident that you'll love our soaps! Great for gifts or for yourself. The product can be special ordered in different sizes/quantities. Please allow 4-6 weeks for the curing process. If purchasing multiple bars, a flat rate shipping box can be used for $5.95.

Shop Info:

We believe that your skin is just as vital as any other organ in your body. Here at Butter Me Up Organics, we like to say, "Don't put anything on your body that you wouldn't put in it." So, on that note, all of our products are completely edible. They may not be so tasty, however, but everything we use is non- toxic premium ingredients. Can you say that about the products you're currently using?

Other Info:

Organic

Non-GMO

Completely cruelty-free

No sulfates, phthalates or parabens…ever

No synthetic dyes or fragrances

Printed on recycled paper from soy-based inks

Completely all-natural and safe

Zero waste company

Packaging upcycled when possible

Everything is made with love <3

***This product has not been approved by the FDA though the individual ingredients have. This is not intended to replace the advice of a physician nor is it intended to treat, cure or prevent any disease.