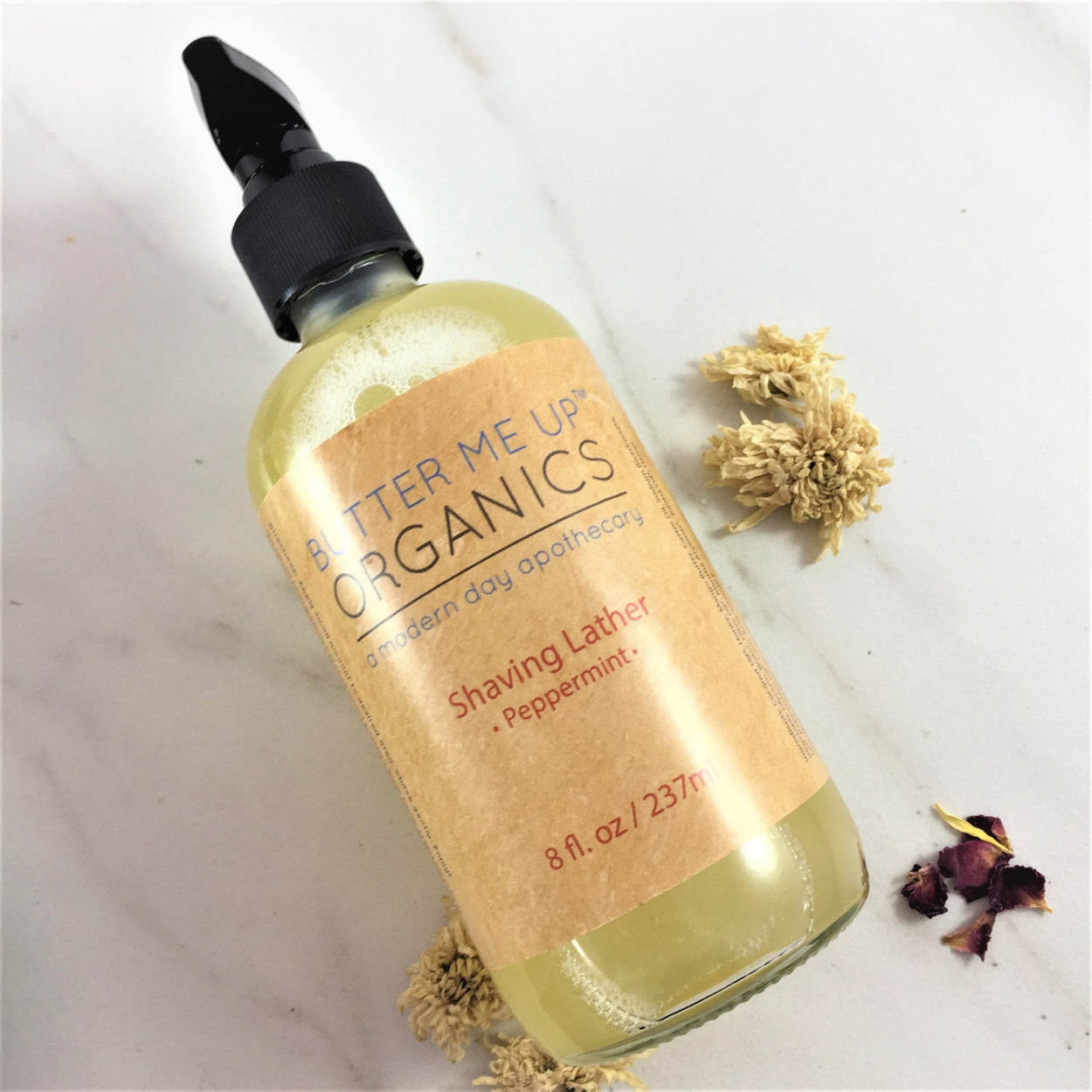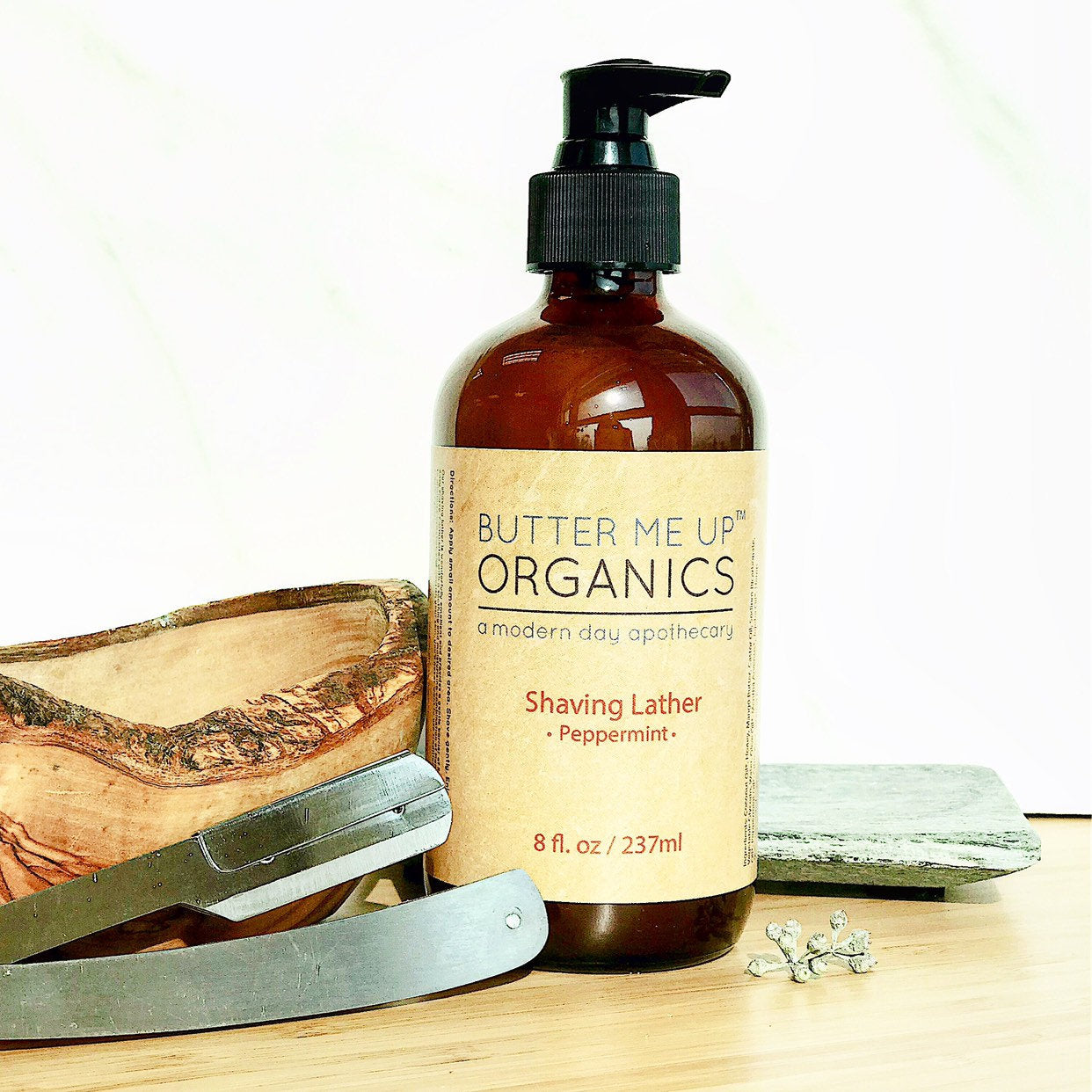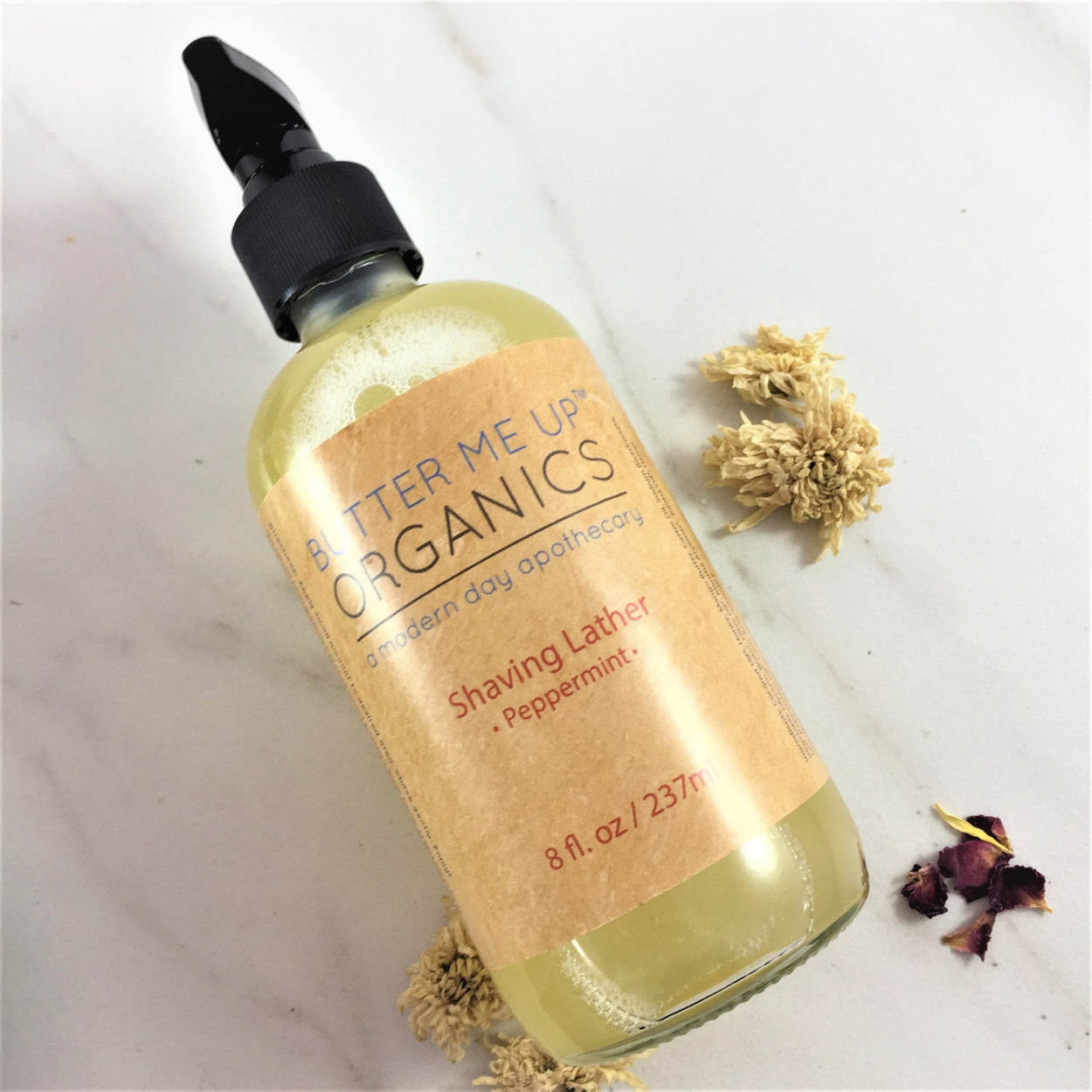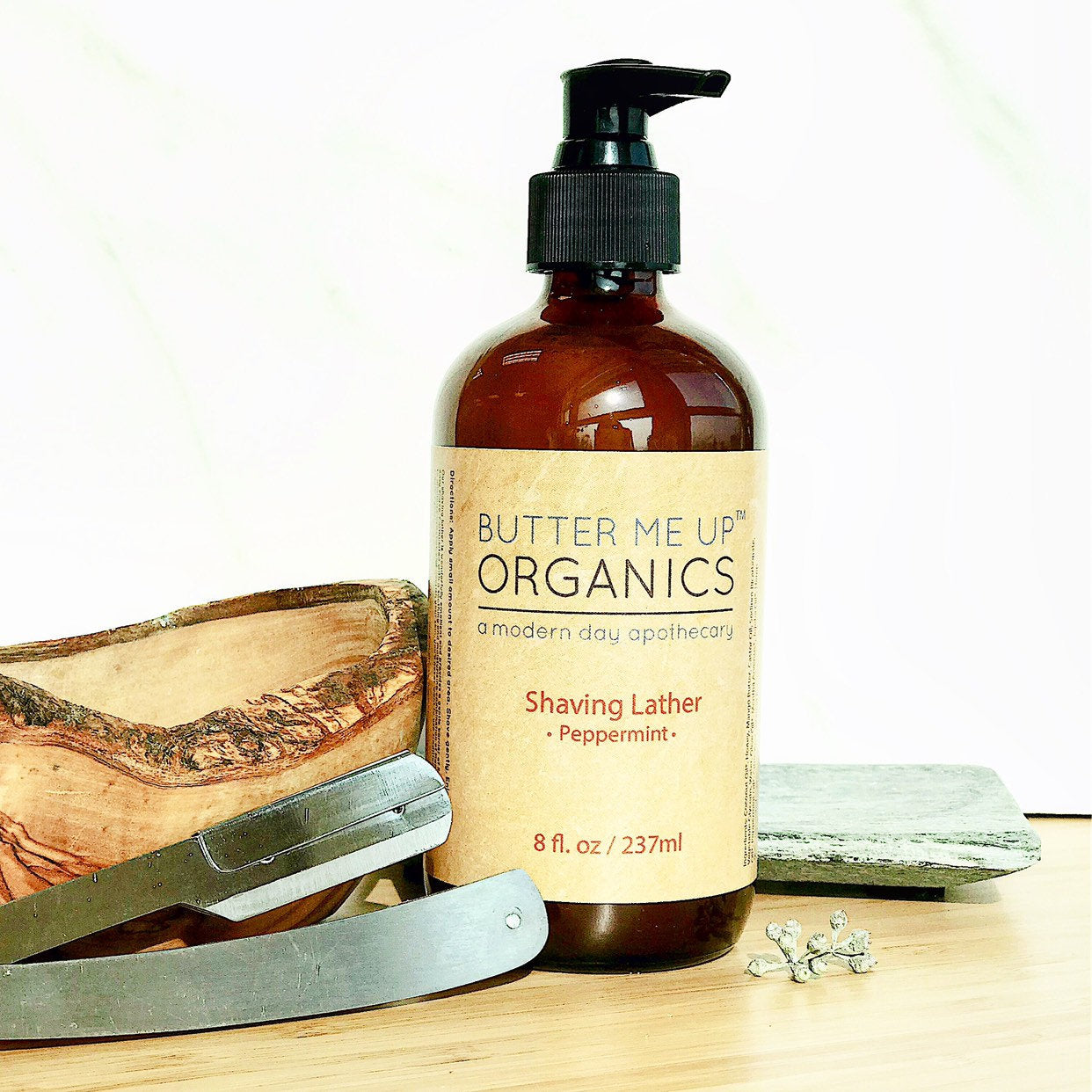 Butter Me Up Organics
Natural Shaving Lather / Shaving Cream / Organic Shaving
Tired of all of the chemicals in traditional shaving creams? Tired of razor burn? Tired of both? We have a solution- literally! This shaving lather is full of protective and lathering oils, butters, and soaps to aid and protect your skin during shaving. You won't need an aftershave with this product. Smelling of organic peppermint essential oil, your skin will feel unbelievably soft, refreshed and clean.

We use a combination including organic honey, mango butter and coconut oil to moisturize, protect and glide the razor safely across your face or desired area. Organic Castille soap lightly lathers and provides a gentle cleanse and smooth surface for the razor. Wonderful for men and women alike, this lather is sure to please.

Packaged in a beautiful 8oz. glass bottle with a black pump top. This lather will last you a very long time and can be set out on the counter without annoying the wife because it's so pretty :)

Great gift for Father's Day, Birthday, Christmas, Hanukkah or just because!

Shaving Lather: Coconut Oil*, Honey, Mango Butter, Castor Oil*, Sodium Bicarbonate, Vegetable Glycerin*, Water, Olive Oil*, Mentha Arvensis*(peppermint oil), Jojoba Oil*, Hemp Oil*, Peppermint Oil*, Citric Acid, Vitamin E

*Indicates certified organic


Shop Info:

We believe that your skin is just as vital as any other organ in your body. Here at Butter Me Up Organics, we like to say, "Don't put anything on your body that you wouldn't put in it." So, on that note, all of our products are completely edible. They may not be so tasty, however, but everything we use is non-toxic premium ingredients. Can you say that about the products you're currently using?

Other Info:

Organic

Completely cruelty-free

No sulfates, phthalates or parabens…ever

No synthetic dyes or fragrances

Completely all-natural and safe

Zero waste company

Shipped Plastic-Free

Packaging upcycled when possible

Everything is made with love <3

***This product has not been approved by the FDA though the individual ingredients have. This is not intended to replace the advice of a physician nor is it intended to treat, cure or prevent any disease.