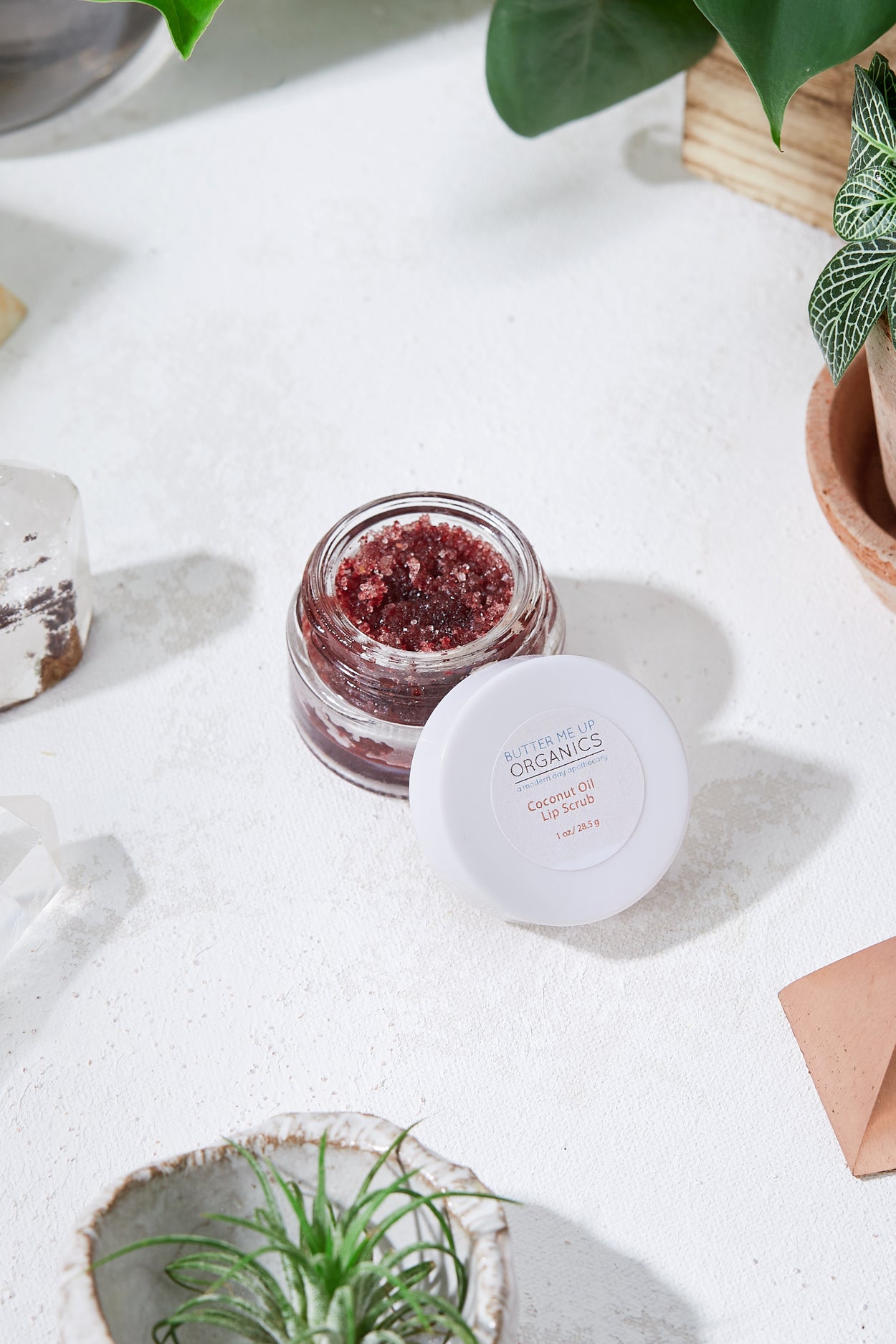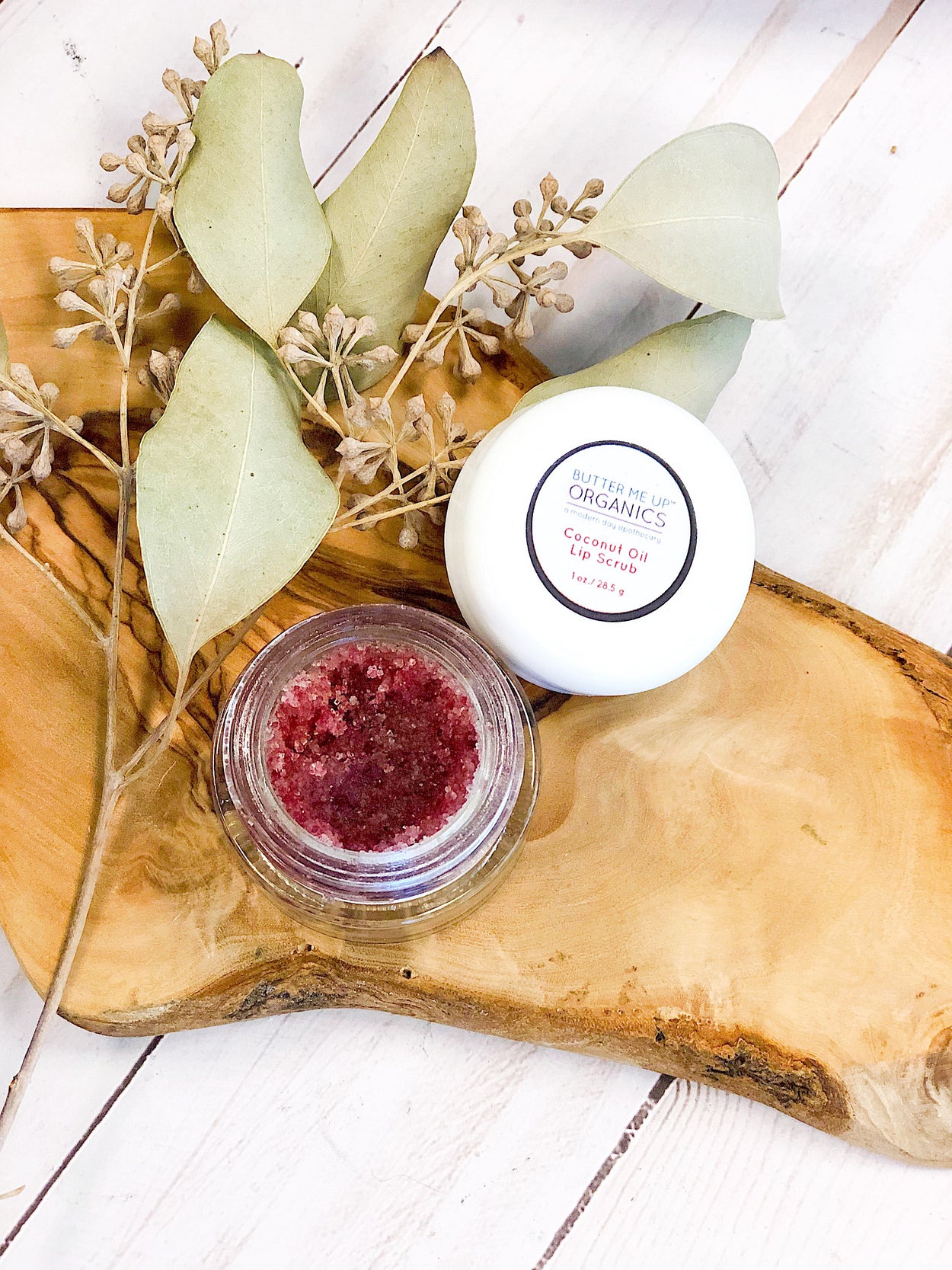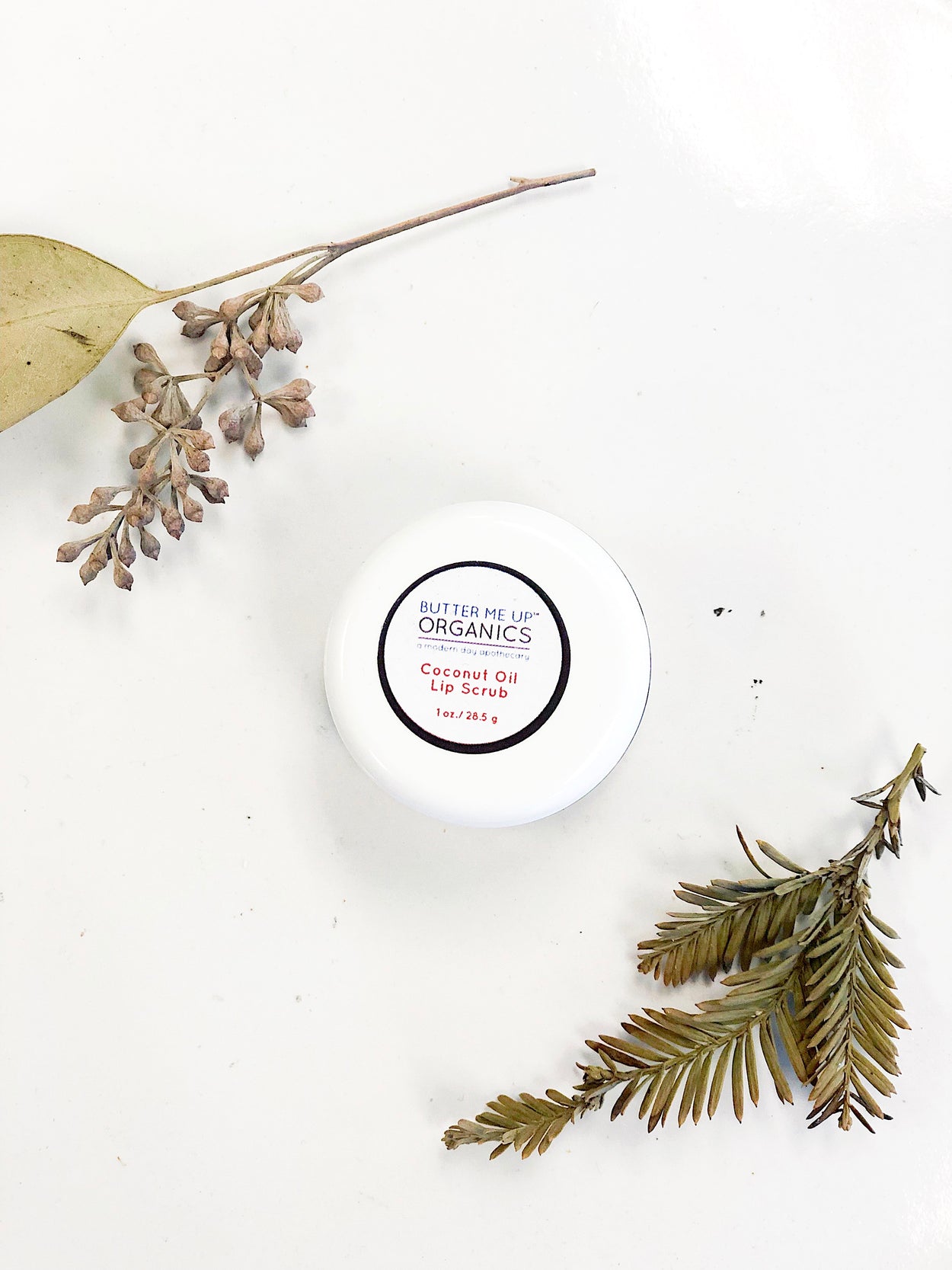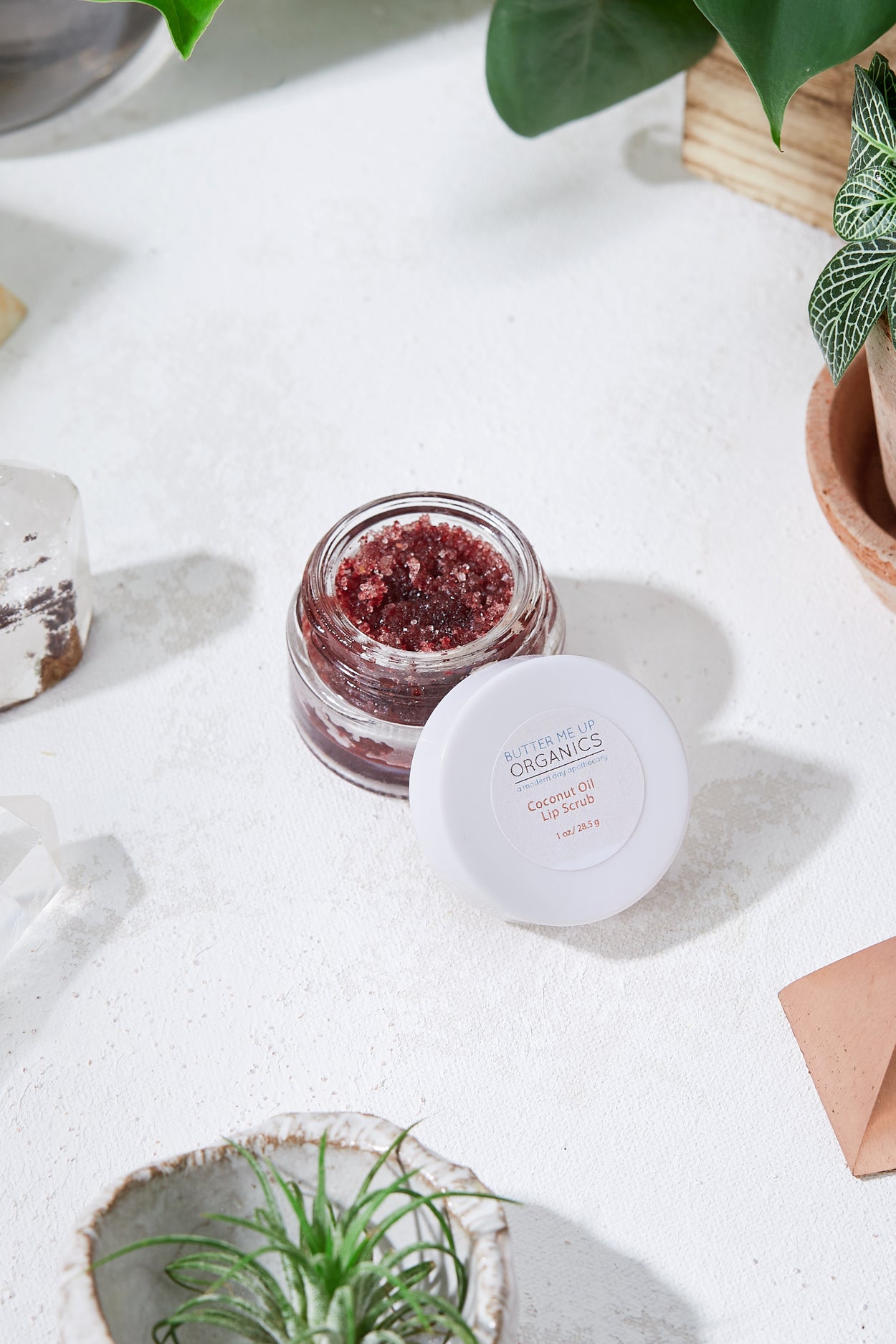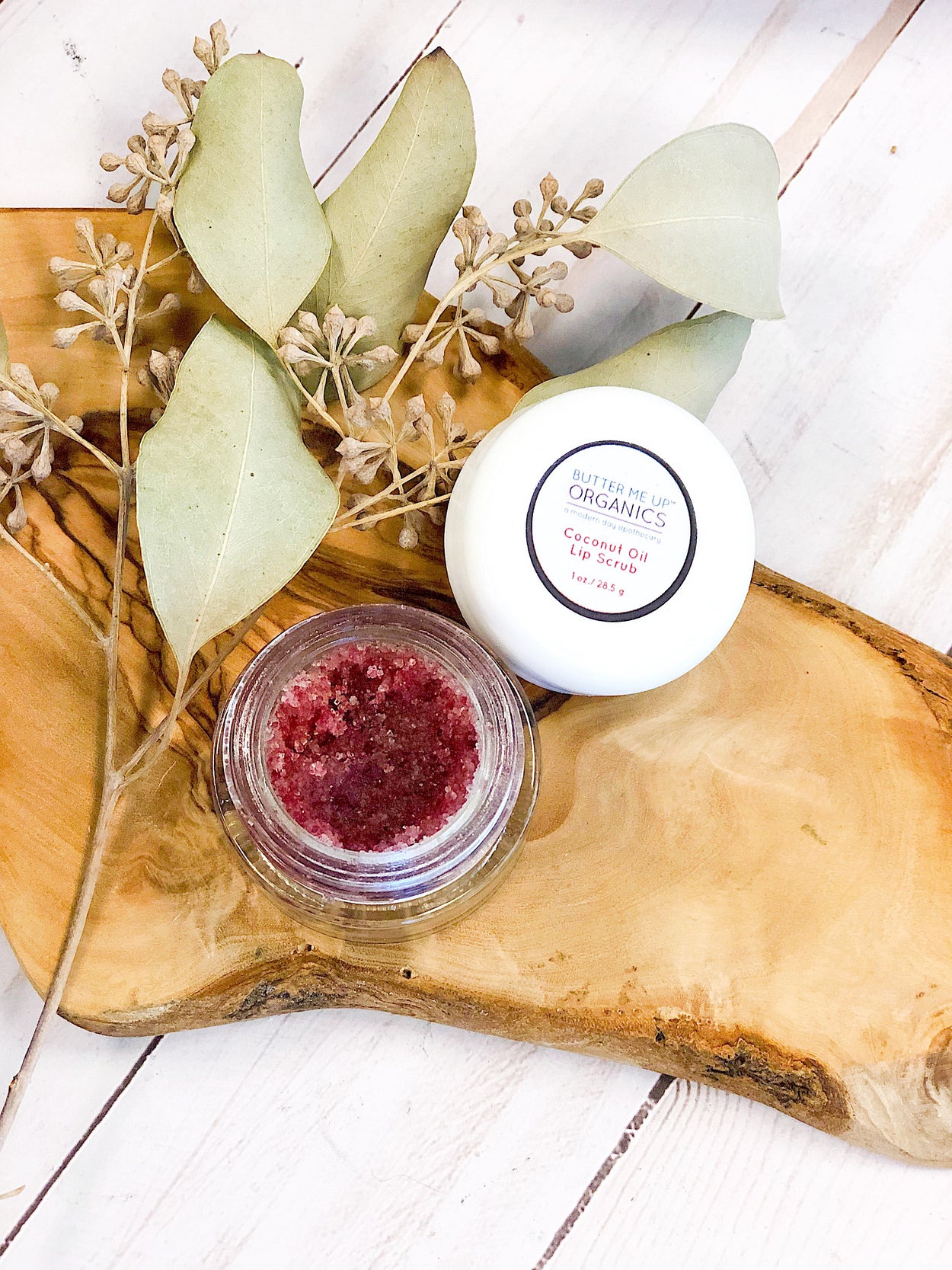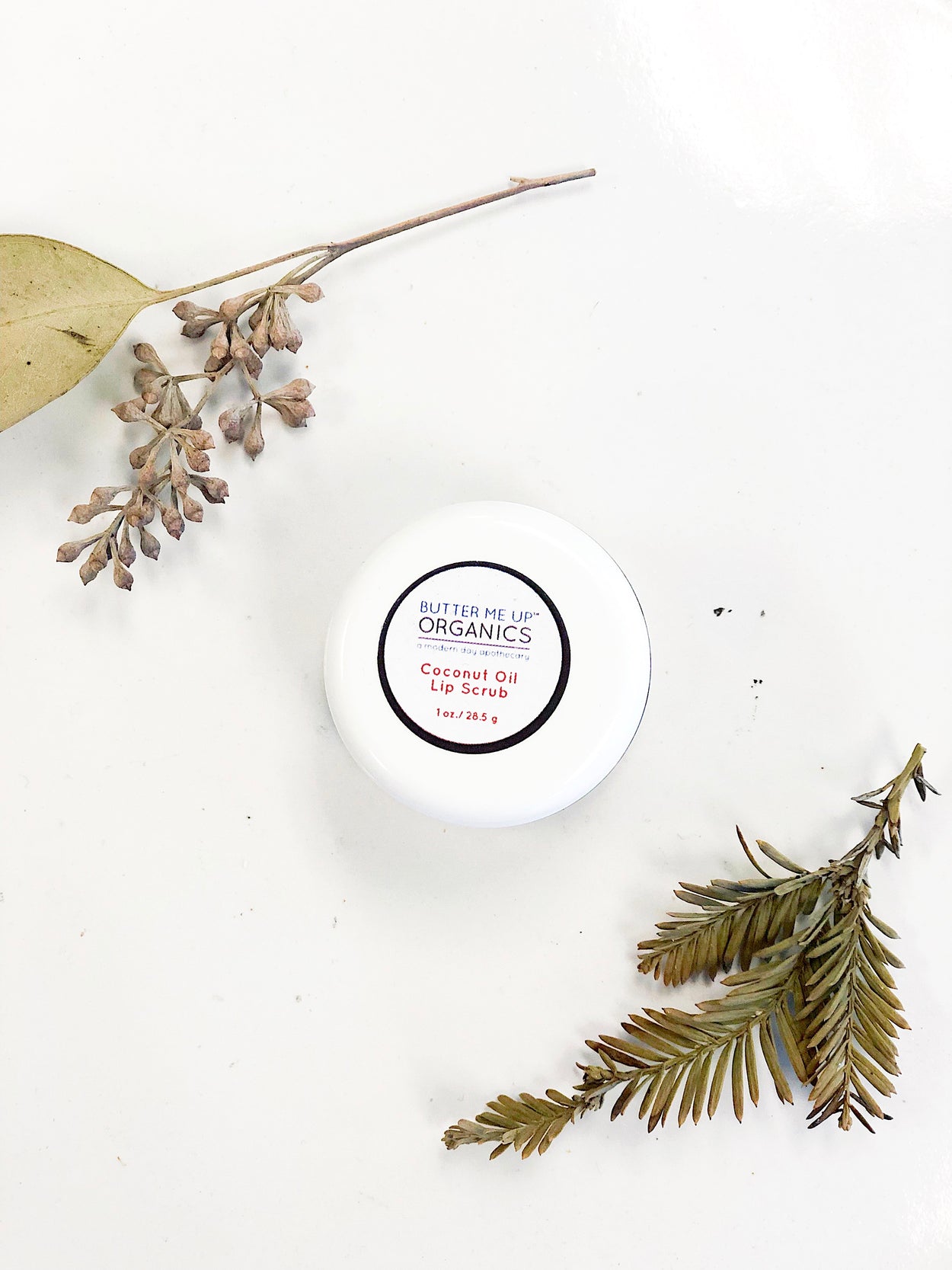 Butter Me Up Organics
Organic Coconut Lip Scrub
Ever gotten ready for the night, put on your lipstick only to find little flaky pieces on your lips? Ick. This delicious and organic lip scrub will last many applications and provide your lips with that quick exfoliation they need from time to time. As all of our products are, this is completely edible, so if you don't want to rinse, lick! :) Simply dab a little onto your lips, rub them together and enjoy the exfoliation and moisturization that comes along with. This scrub also provides a light tint to make your lips that much more spectacular.

Made with organic sugar, organic unrefined coconut oil, organic beetroot powder, organic honey, and organic olive oil. Your lips will be silky soft, moisturized and lightly tinted. Perfect for men and women. Enjoy!

It comes in a 1/2oz glass jar with gold metal lid. It will last many applications. Live clean!

Ingredients: Sugar*, Coconut Oil*, Beet Root Powder*, Honey*, Olive Oil*
*Indicates Certified Organic

Shop Info:

We believe that your skin is just as vital as any other organ in your body. Here at Butter Me Up Organics, we like to say, "Don't put anything on your body that you wouldn't put in it." So, on that note, all of our products are completely edible. They may not be so tasty, however, but everything we use is non- toxic premium ingredients. Can you say that about the products you're currently using?

Other Info:

Organic

Completely cruelty-free

No sulfates, phthalates or parabens…ever

No synthetic dyes or fragrances

Completely all-natural and safe

Zero waste company

Packaging upcycled when possible

Everything is made with love <3

***This product has not been approved by the FDA though the individual ingredients have. This is not intended to replace the advice of a physician nor is it intended to treat, cure or prevent any diseases.