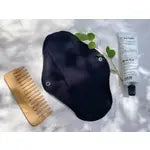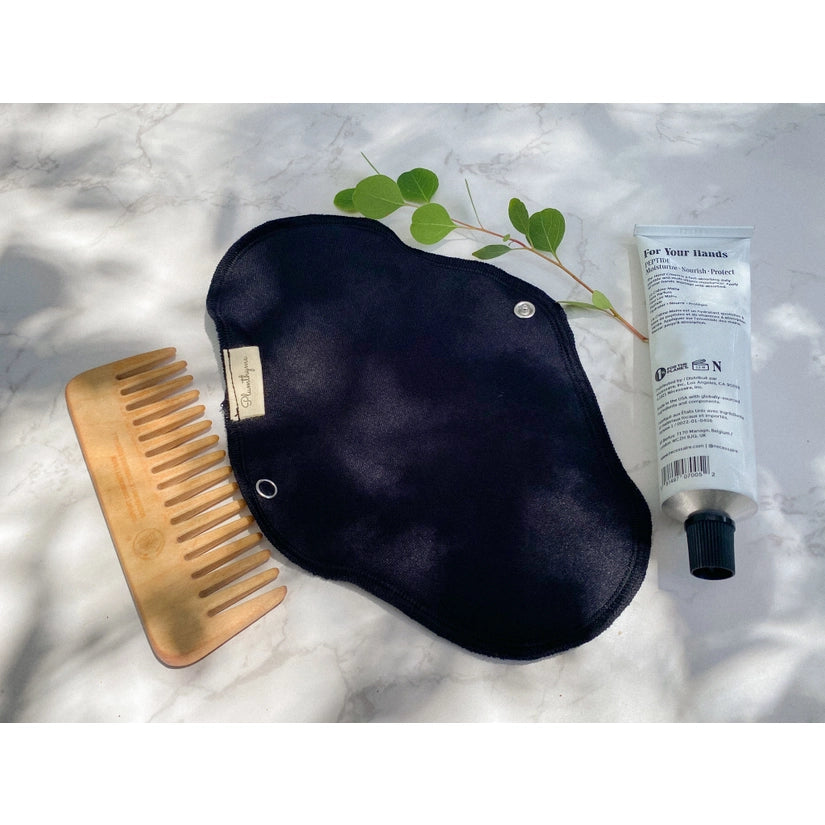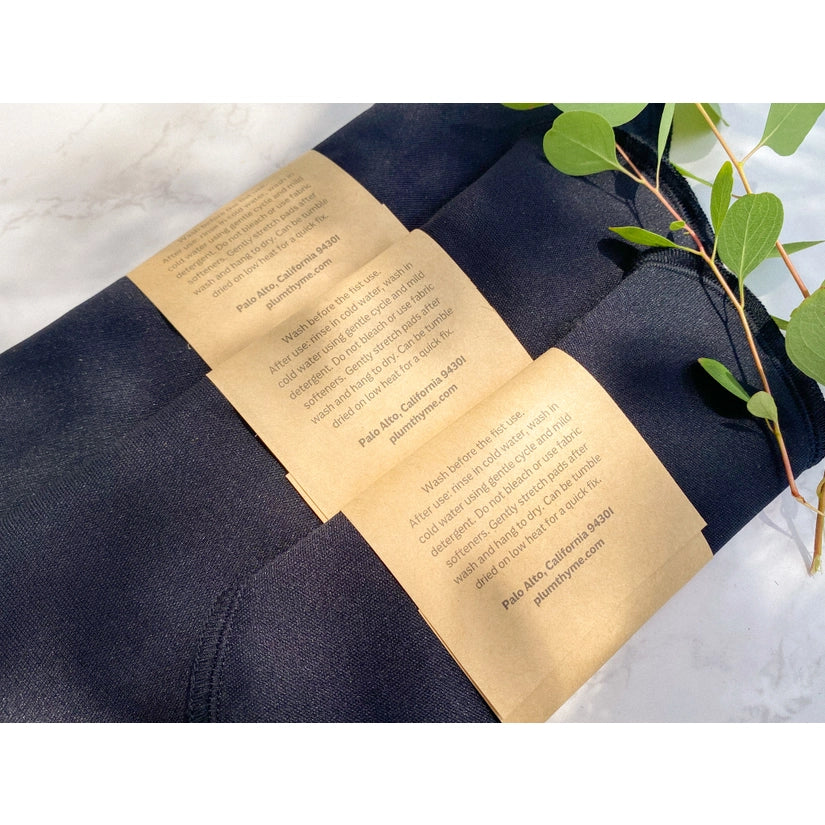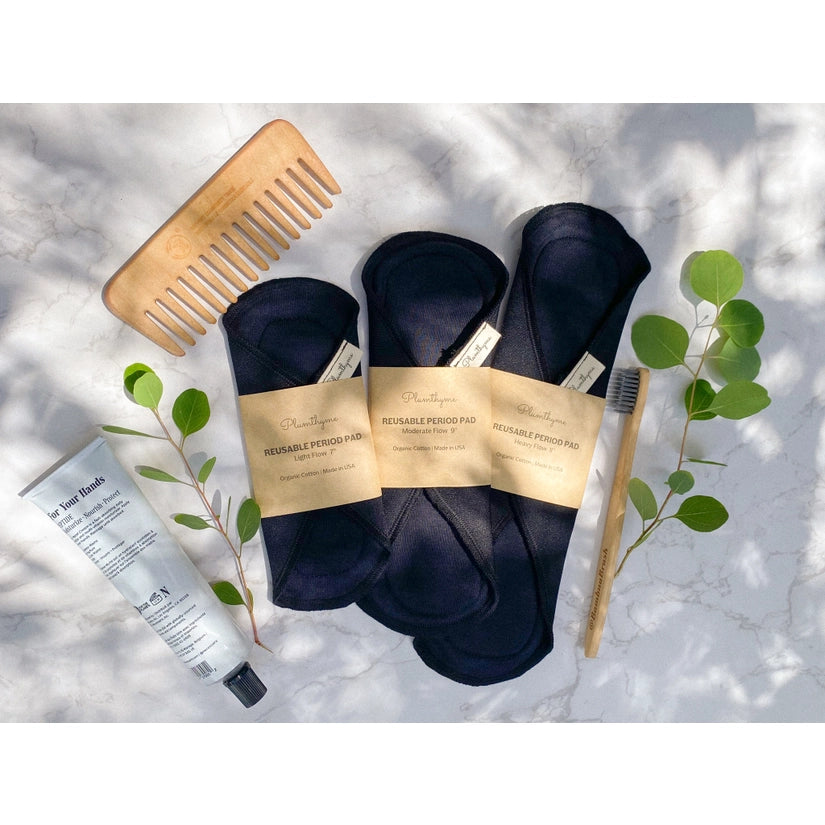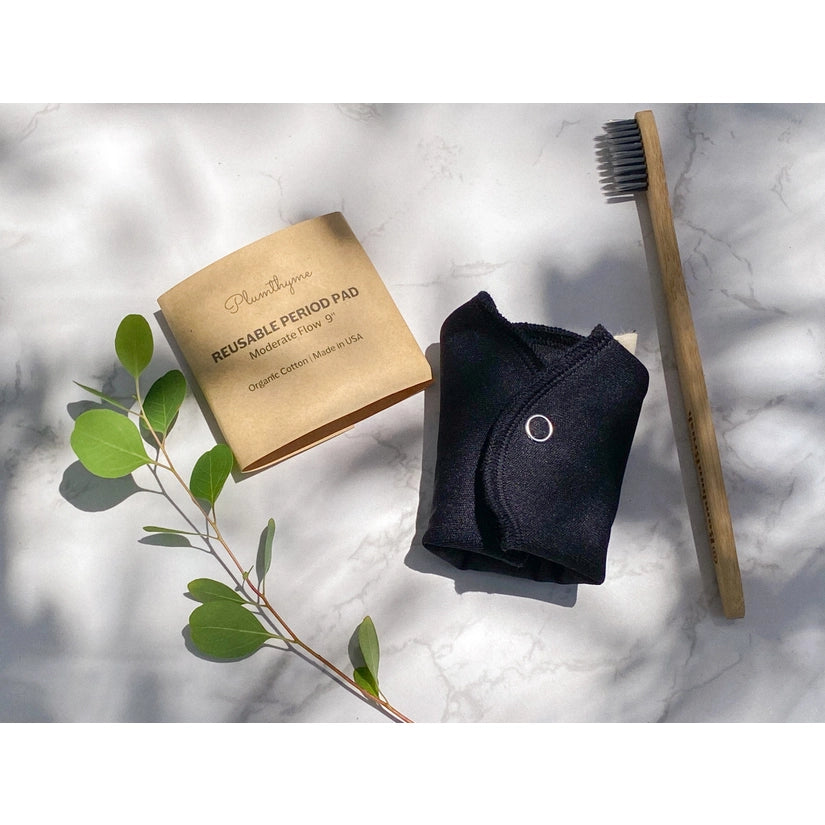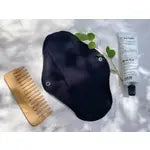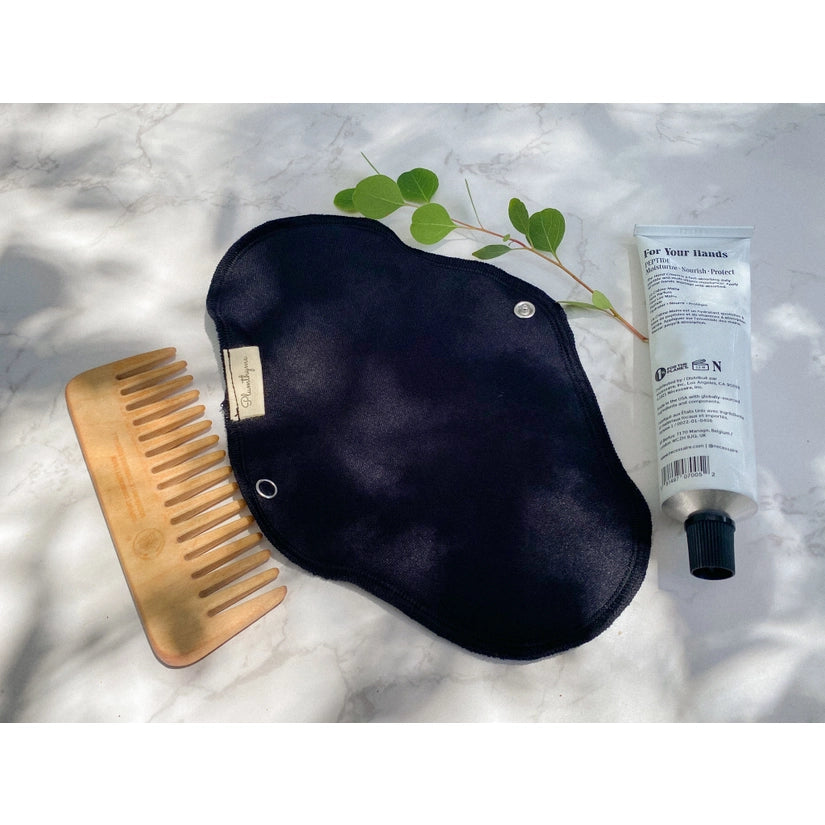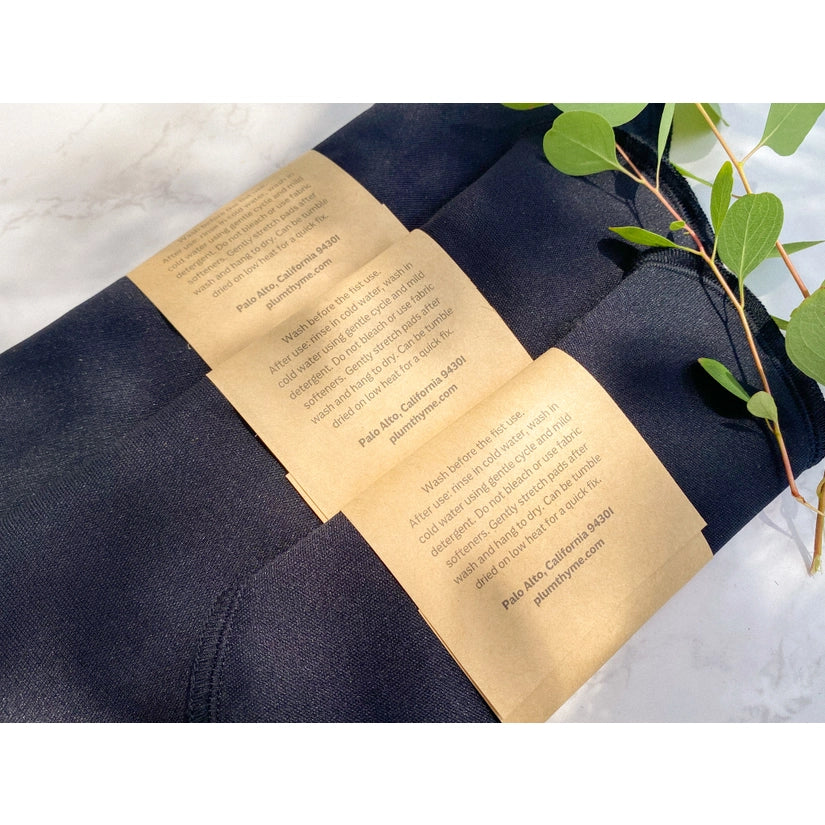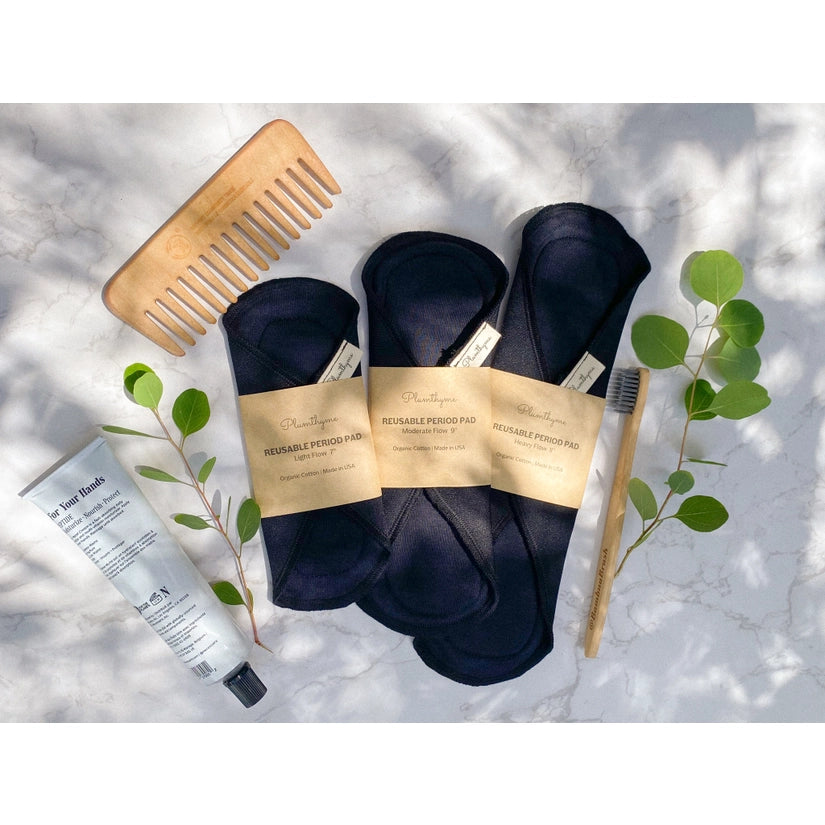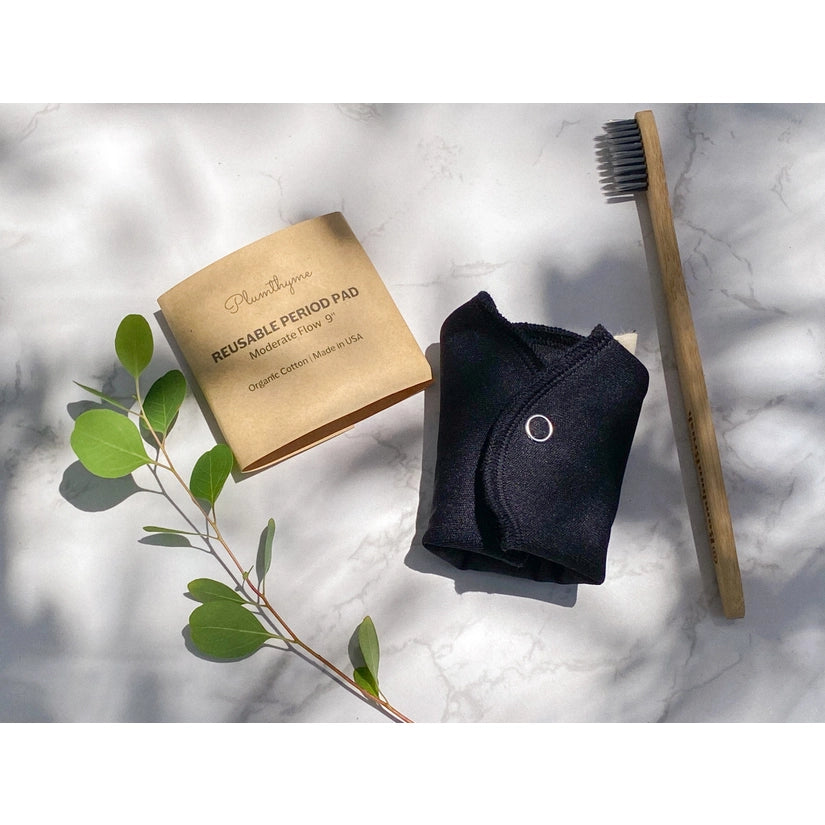 Butter Me Up Organics
Organic Reusable Pad for Moderate Flow
Best for the middle of your period, when the heaviest days are over but you still need great absorbency and leak protection. Each pad features leak-proof PUL back layer. Closest to your skin is the softest 100% organic cotton in black color (forget about stains!). Inside of the pad is 1 layer of Zorb® (US-produced super-absorbent antibacterial hypoallergenic fabric engineered to rapidly capture and distribute moisture with superior holding capacity). Open ring metal snap keeps the pad in place. Wear logo side facing your underwear. Moderate flow pad is approximately 9" long and 2.75" wide when snapped.
PlumThyme pads are easy to care for – washing instructions available at plumthyme.com
Made in the USA from USA-manufactured materials.


ONE MODERATE PAD