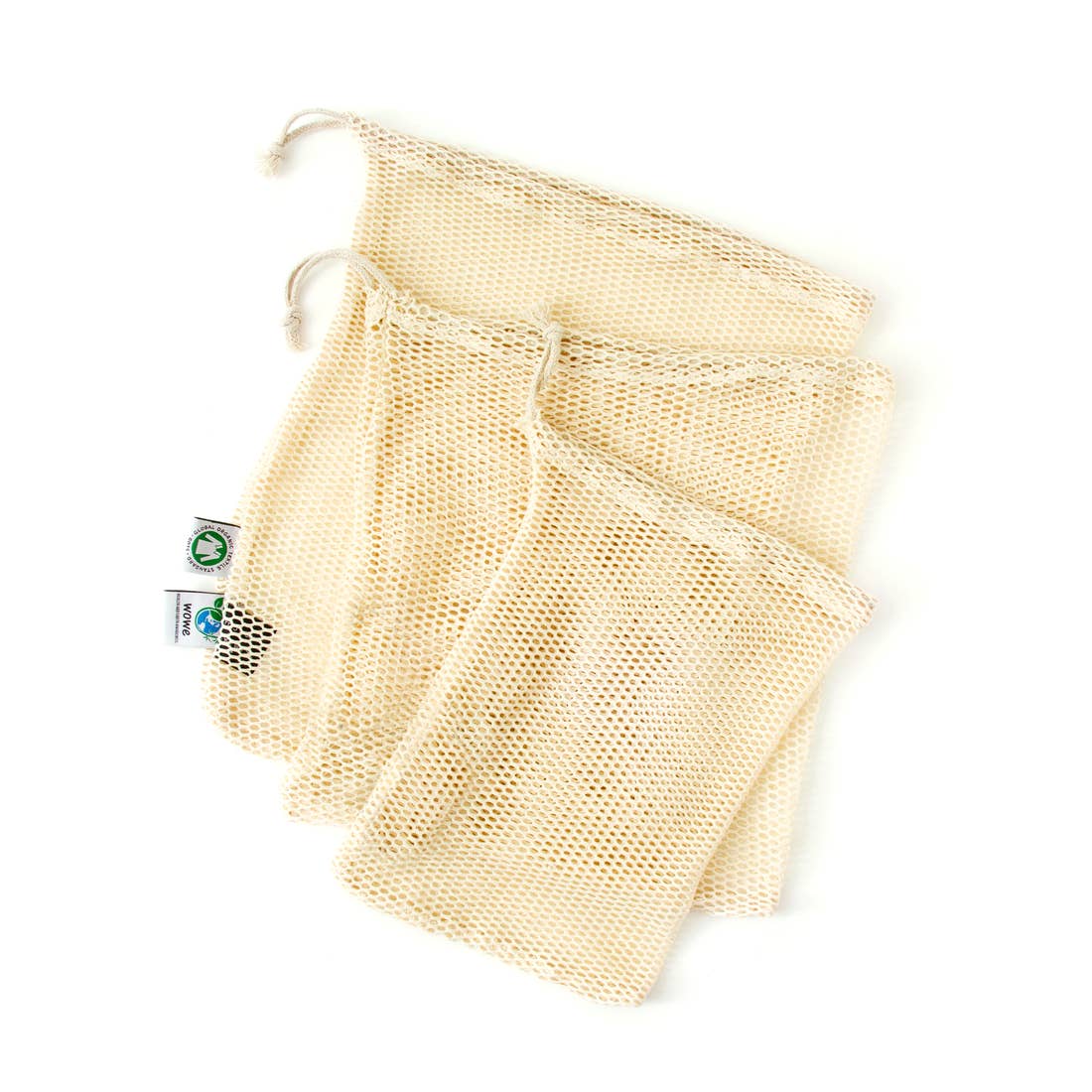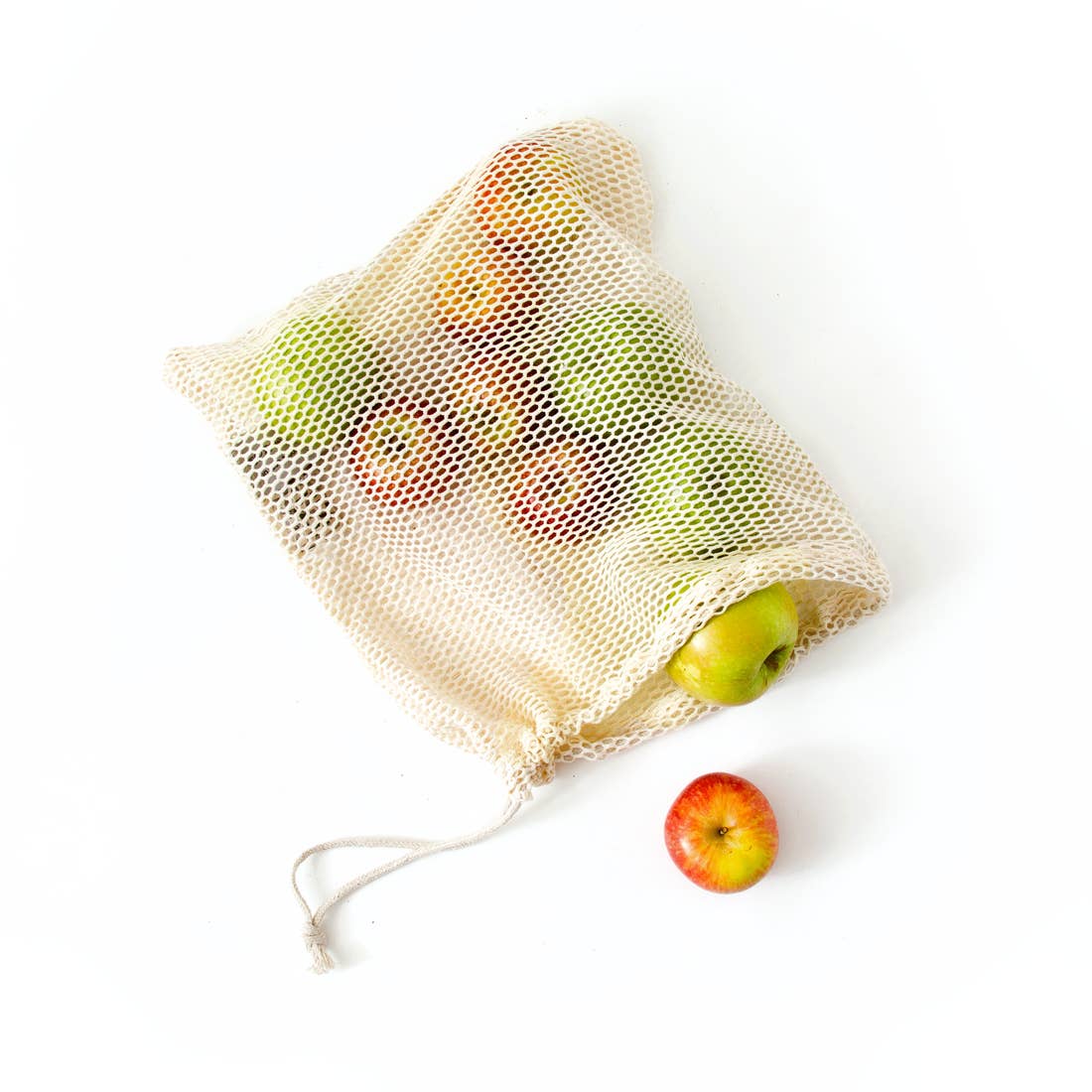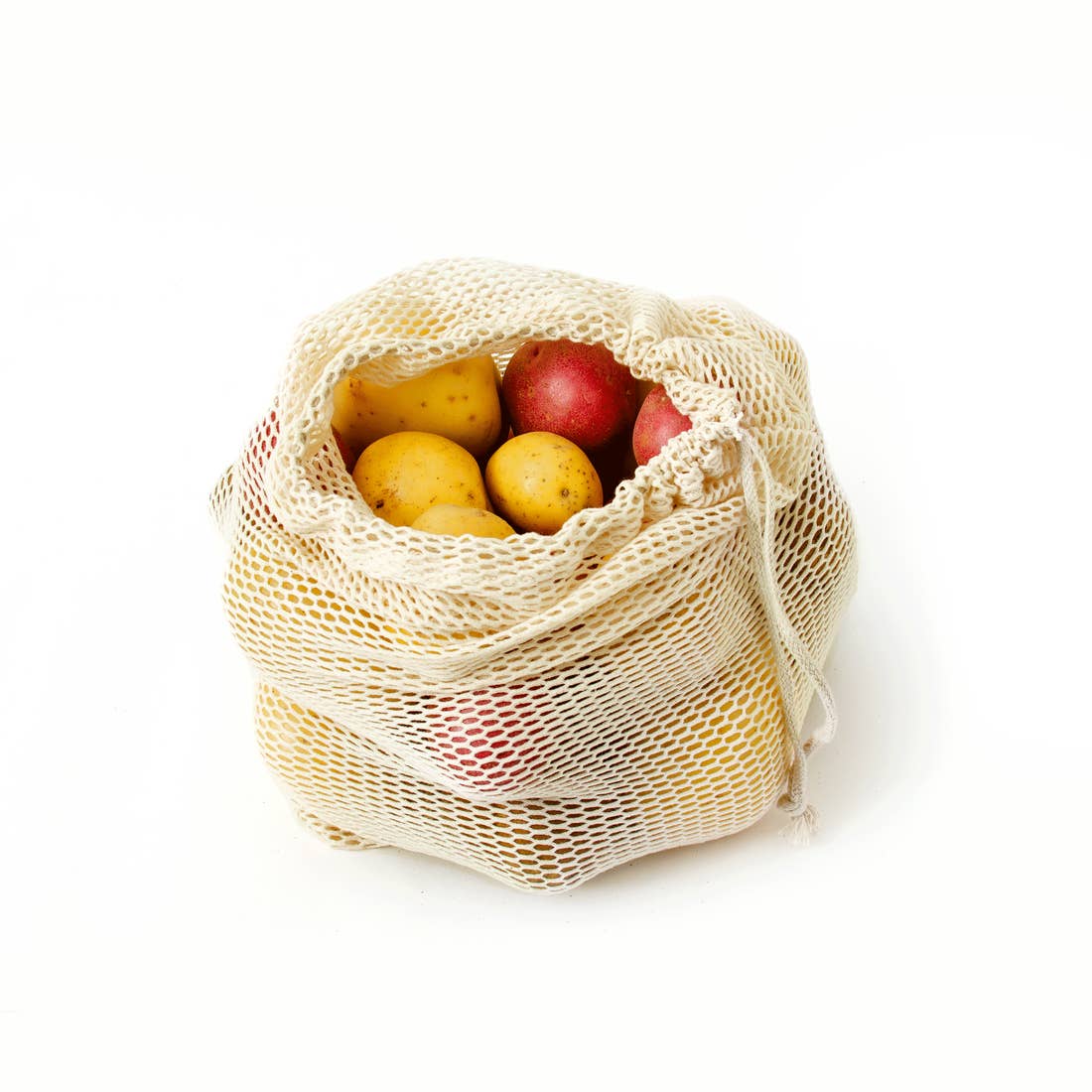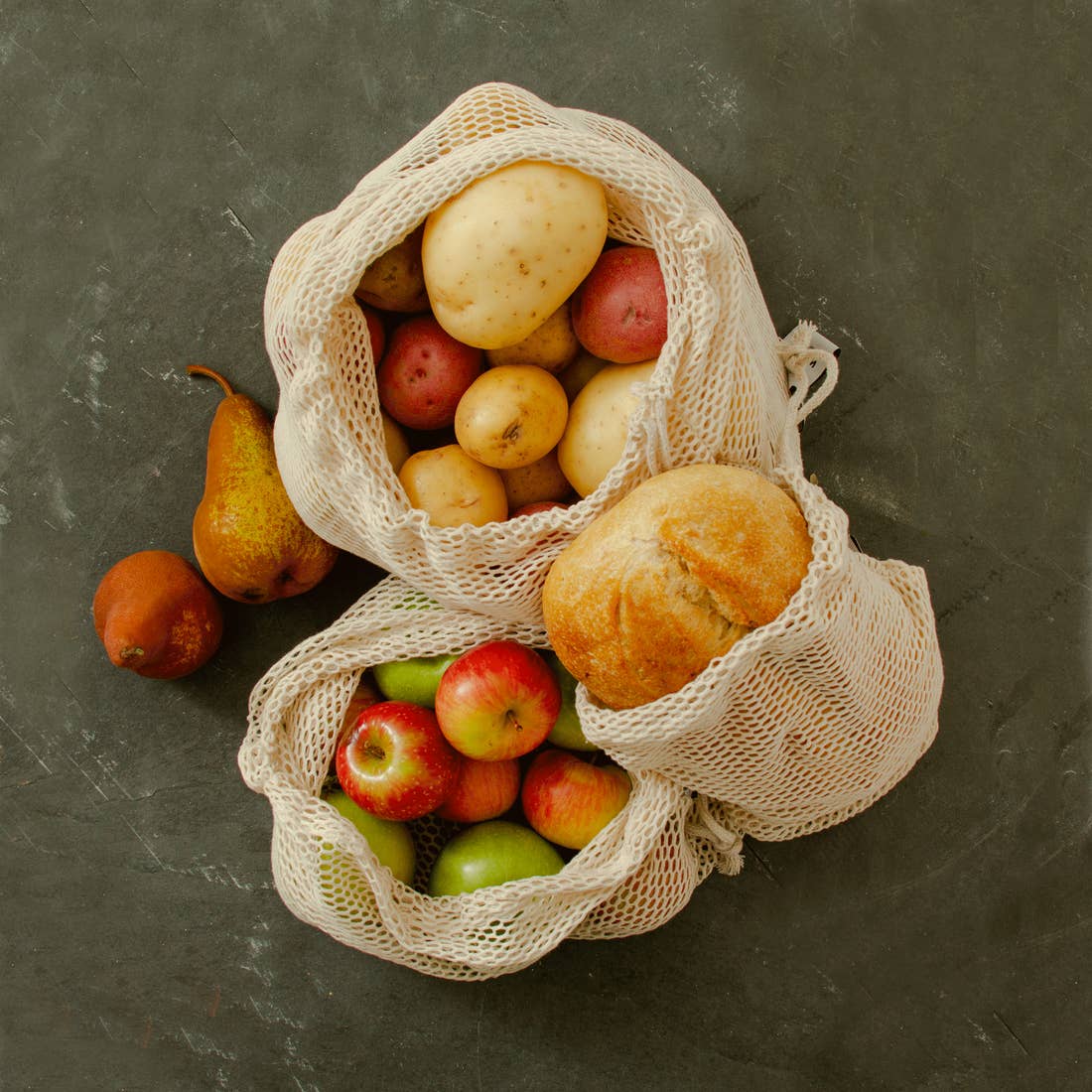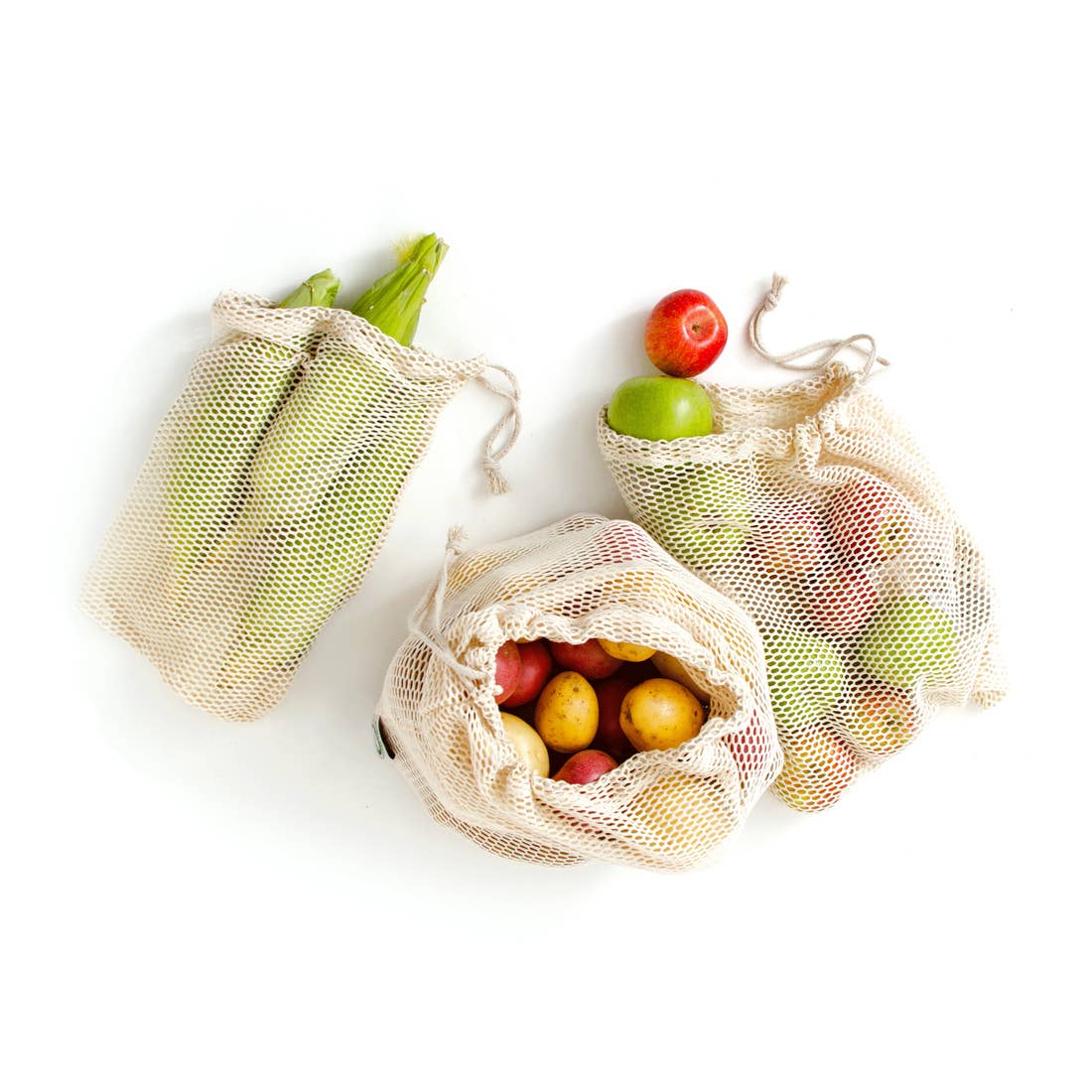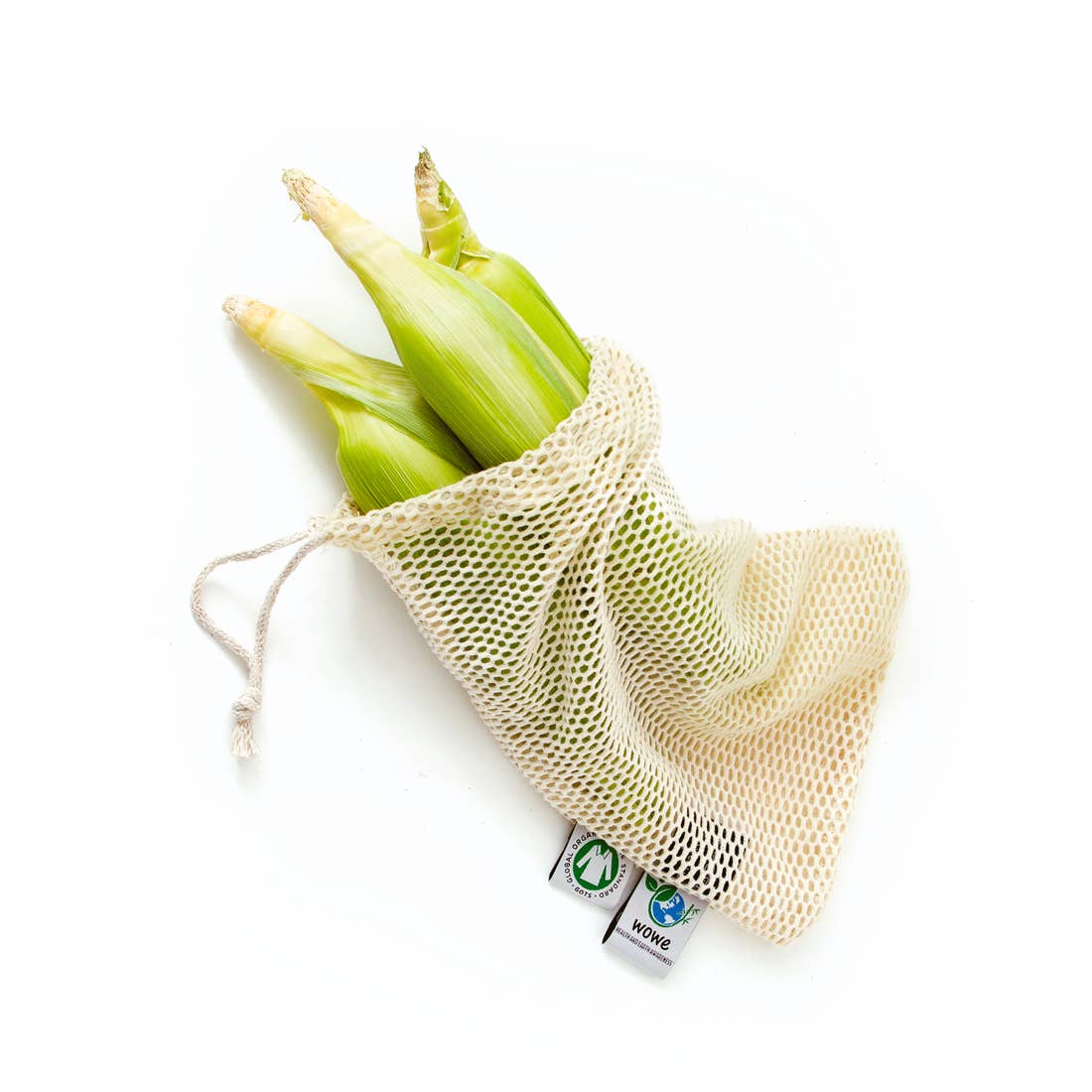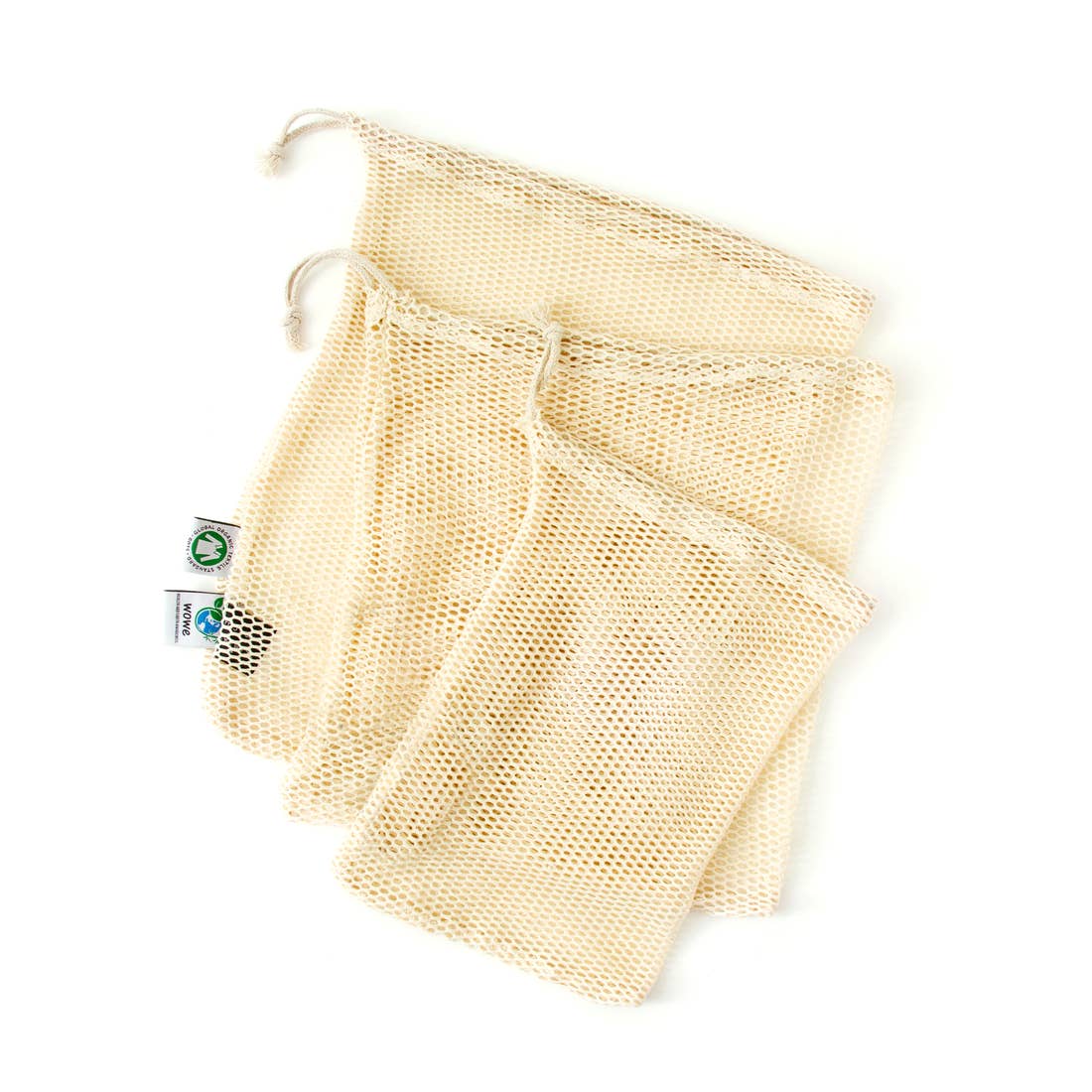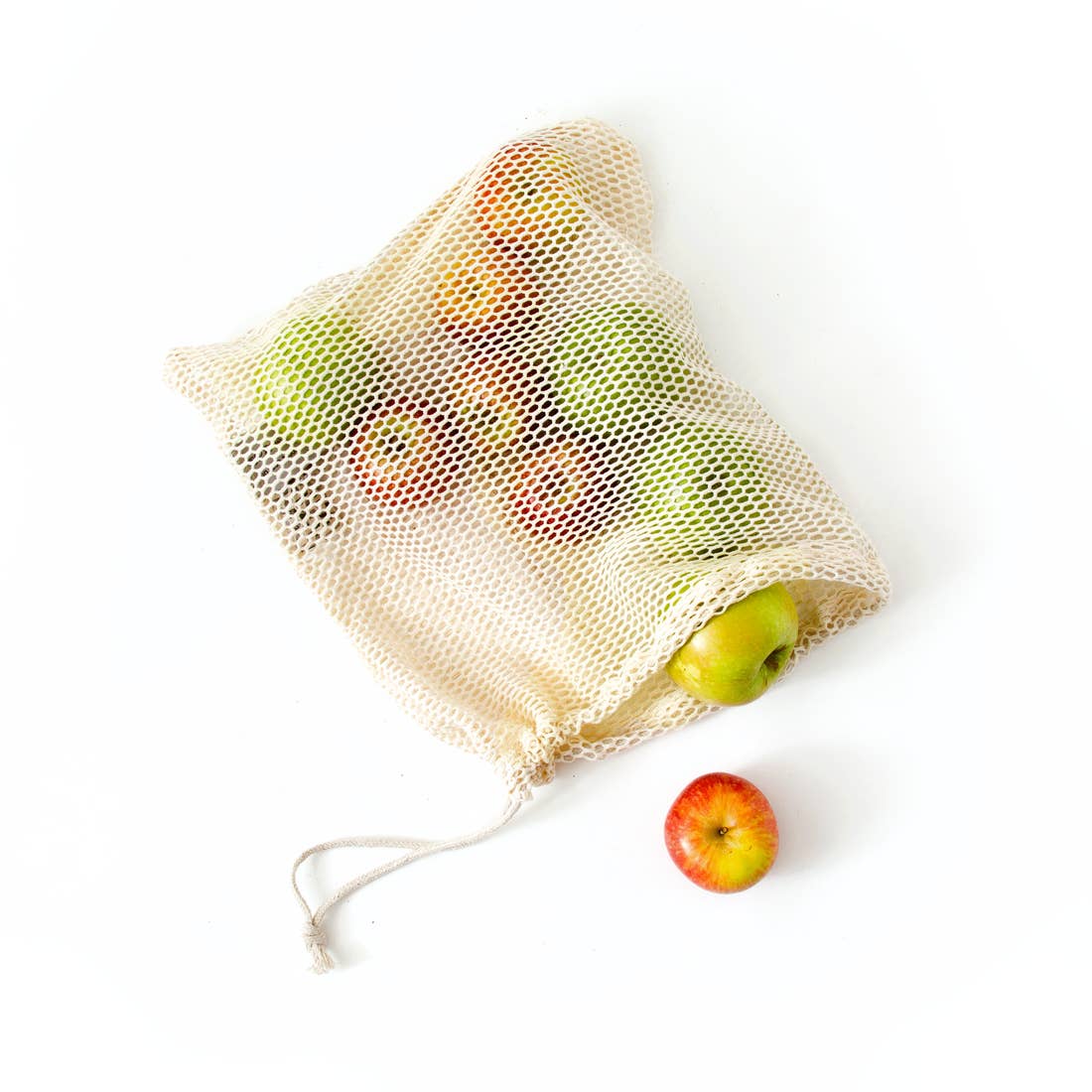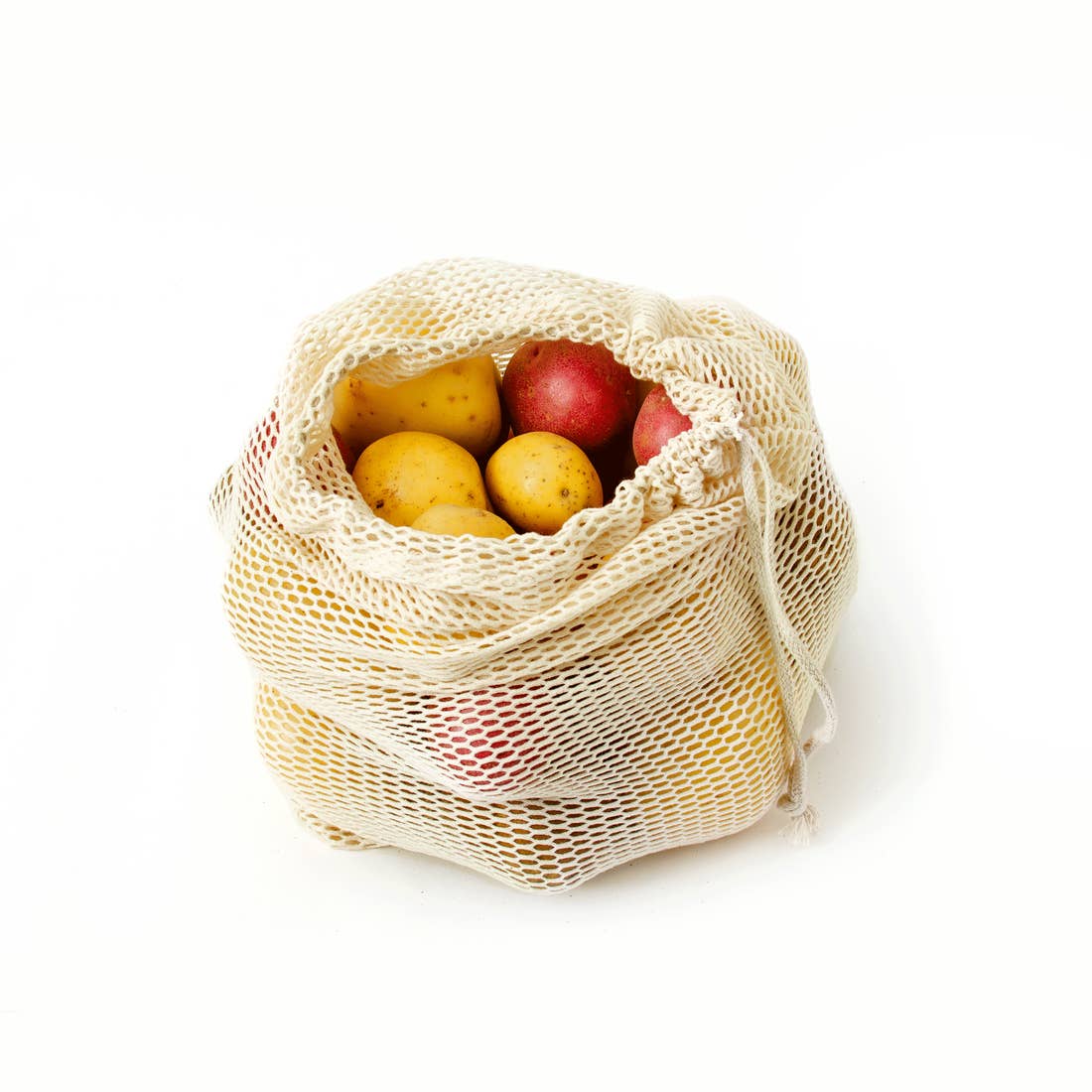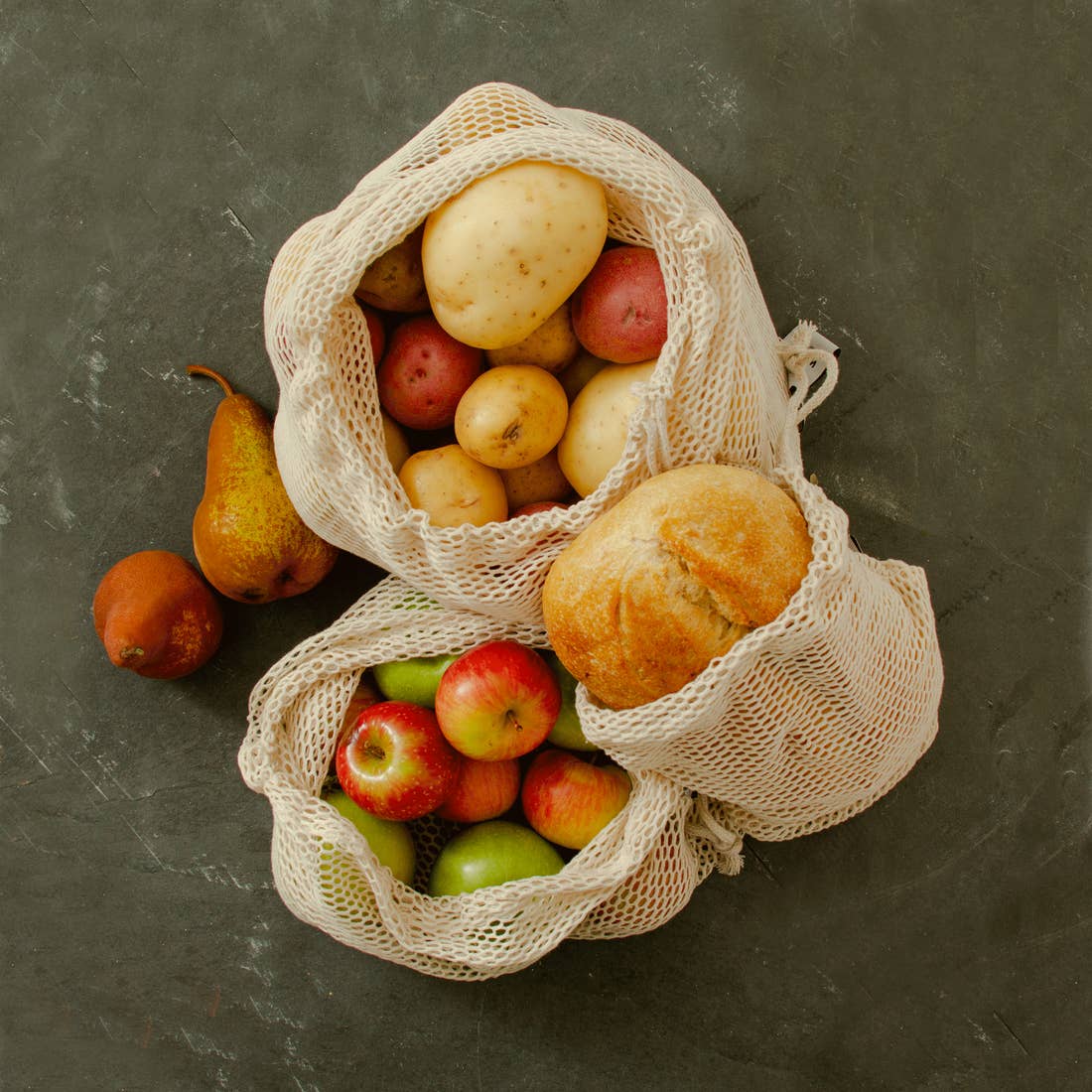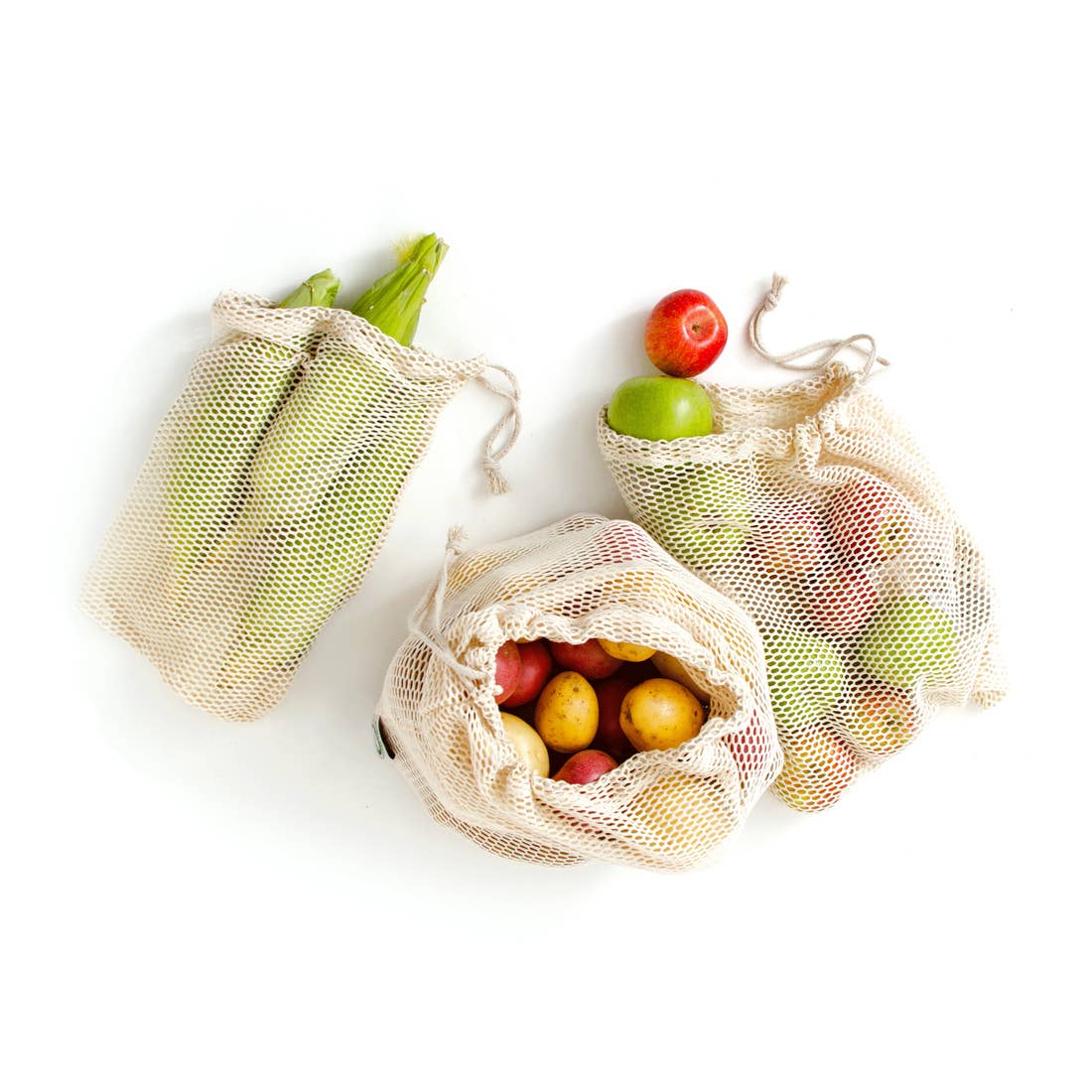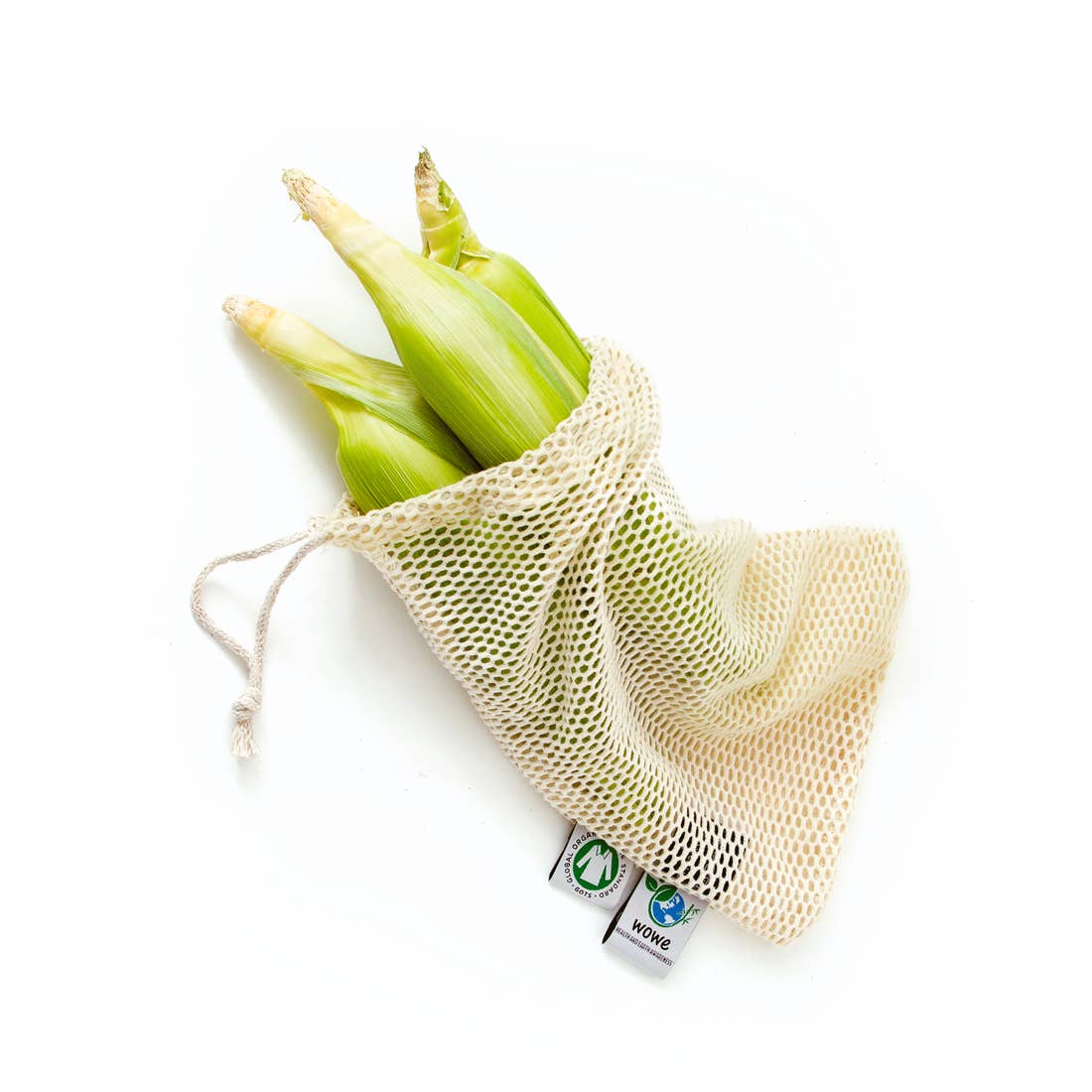 Butter Me Up Organics
Reusable Certified Organic Cotton Mesh Produce Bags / Eco-Friendly / Buying in Bulk
Three sizes available
Bags are Individually Packaged
Global Organic Textile Standard (GOTS) certified as organic.
Tare weight (weight when empty) printed on the label in grams, ounces, and pounds.
Ideal for bulk bin buying.
Washable (some shrinkage may occur) 
Why choose organic produce bags?
Plastic bags are damaging to the environment. The 100 billion plastic bags that Americans use each year take 12 million barrels of oil to produce. Besides the potential danger from fossil fuels, they are also running out. Creating less plastic means using less of these fossil fuels. Plastic also damages the environment after it's been used. It ends up in landfills, or in oceans where it kills around 100,000 marine animals each year.
Using plastic bags contributes to this environmental disaster. Choosing organic produce bags helps to protect the world around you.
The benefits of certified organic cotton mesh produce bags
These cotton muslin produce bags are certified organic by the Global Organic Textile Standard international working group. They are an eco-friendly produce bag alternative to the plastic bags that you may currently be using. You can choose the size of the organic produce bag that you need, to store your produce in a green and healthy way.