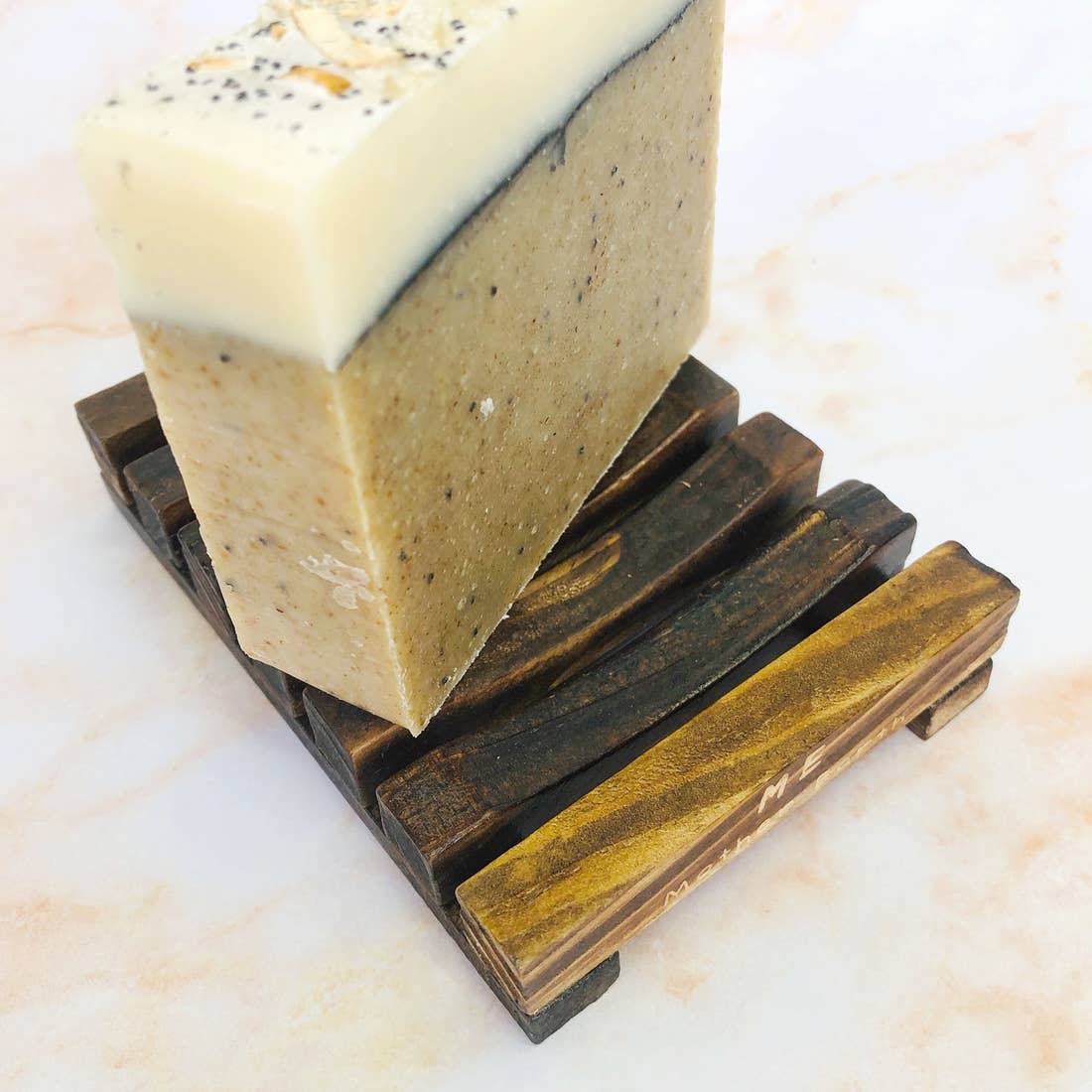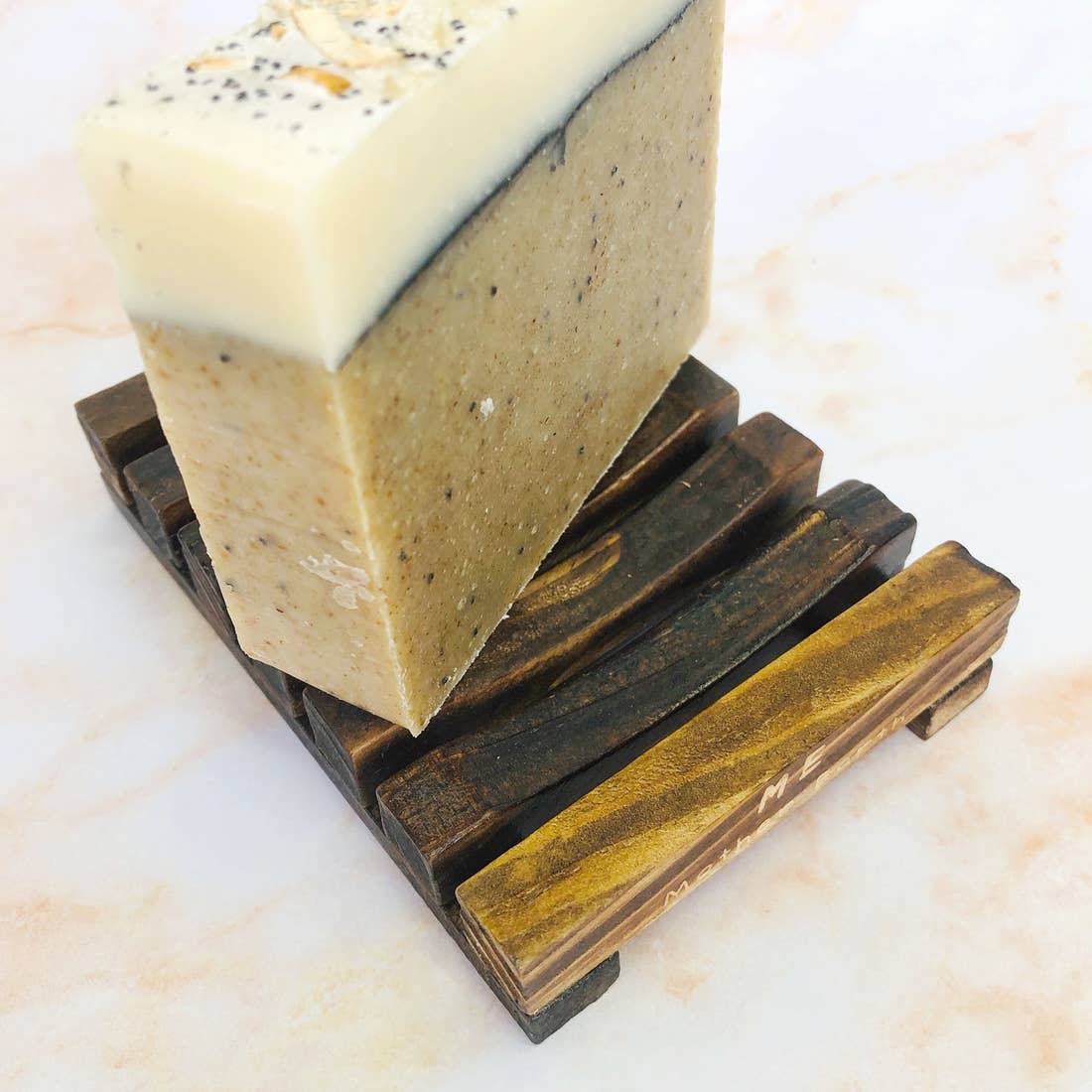 Butter Me Up Organics
Stained Wood Bamboo Soap Dish / Eco-Friendly / Zero Waste
Natural wood soap dishes made from sustainable bamboo- sold in several varieties: stained bamboo, natural wood bamboo, wide slat bamboo, and polished bamboo. 

A soap dish will increase the life of any bar soap, elevating it so it doesn't sit in a pool of excess water.

How to Use: The open slats quickly drain away water. Use in the kitchen or bathroom. Note: The stained wood soap dish may stain light-colored porous surfaces such as untreated marble or quartz. We have successfully used this on glass, granite, ceramic, and porcelain countertops and in fiberglass showers.
Product Dimensions: 
The stained wood & natural wood bamboo dimensions are 4.5"x 3 1/8," wide slat bamboo is 4.5"x 3.5," polished bamboo is 4 5/8" x 3 1/8." Our 

dish soap block
will fit on any of these soap shelves. 

Care Instructions: Soap can build up on the soap deck over time. Use a scrub brush to periodically clean out the grooves. In between soap bars, allow it to fully air dry on a dry towel. Wood is naturally antimicrobial, but if you need to clean your soap dish, clean with vinegar. It is not recommended to put in the dishwasher. 

Packaging: Package-free. Wrapped in paper for protection during shipping. 
Complete your sustainable dishwashing routine with our Dish Soap Block and Sisal Dish Washing Brush.